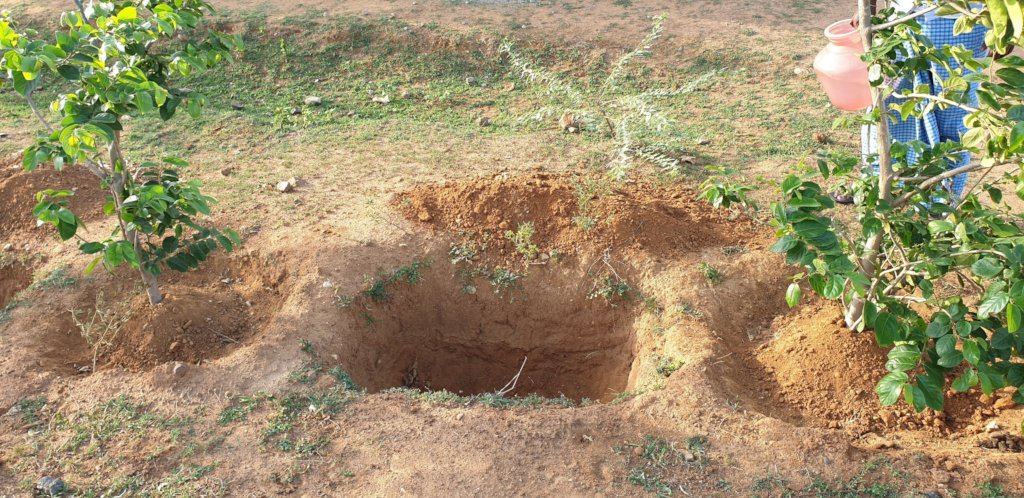 Respected Donor,
Warm Greetings from CHHASE.
Thank you for all your generous support for the Tree planting program through esteemed organization GlobalGiving.
Today, most of our villages in Tamil Nadu suffering without drinking ground water. Ground water level has gone low beyond our expectations. Raining has become as nightmare. Rivers, Lakes, ponds covered with deposits, not much water can be stagnated.
Keeping water insufficiency in mind, Now we teach our children, how to recharge groundwater in low cost as well as keep the plants without water for months. You can seein our photo's, pits are digged in both sides of plants. When rain start pouring, this pits will be filled with water and it will recharge ground water as well as it will keep plants without drying.
Your generous donation helps us to bring awareness and digging pits both the sides of plants to recharge ground water. We are giving awareness to children because they are the future and they should know , what they have to do, to keep the environment safe.
Thanking you for your financial support and kind cooperation.
Respected donors, we welcome your valuable suggestions and feedback for this noble work. Please do provide your suggestions in the comment box to be more successful.

Many thanks again for your support!