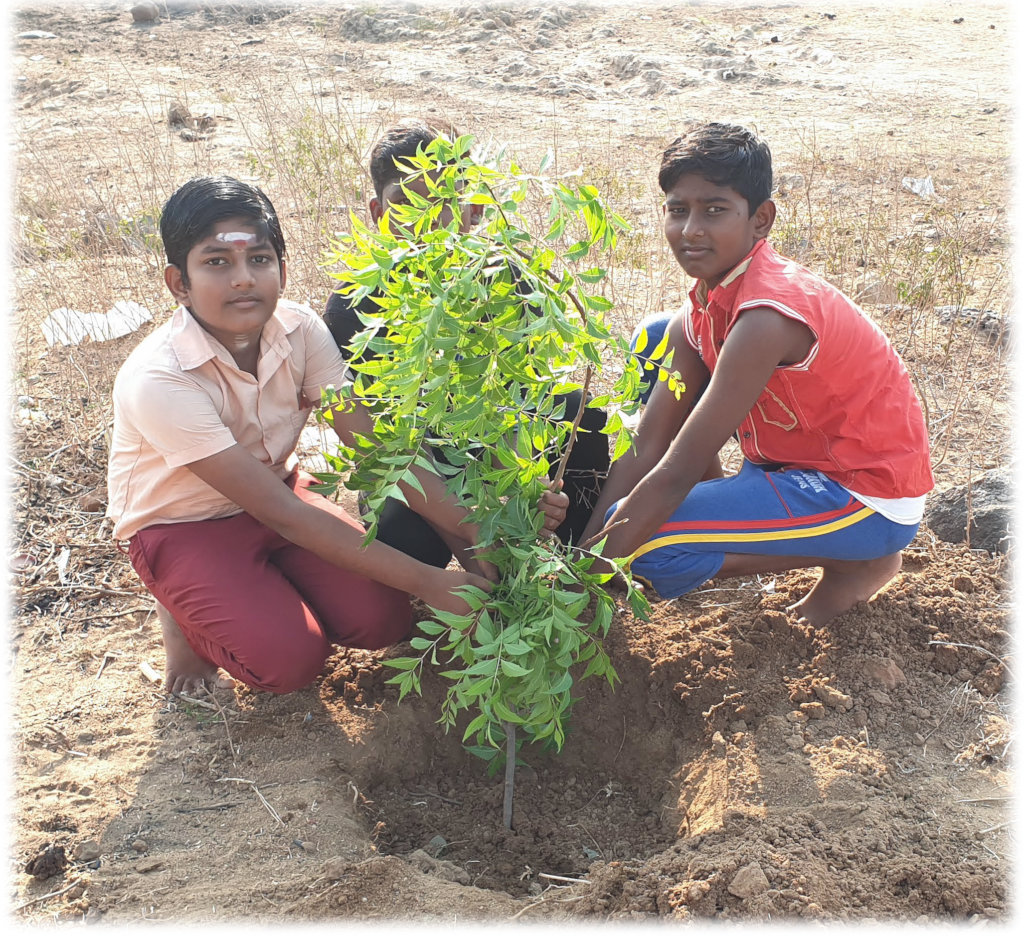 Respected Donor,
Warm greetings from CHHASE.
Thank you for your generous contributions for the tree planting program through esteemed organization GlobalGiving.
Your support enabled us to plant more trees in schools and as well as in waste lands. We have planted 1,69,000 saplings So far. Our free distribution of saplings are around forty one thousand to school children to plant at their homes, safe guard and grow. This practice will create a habit of planting more trees in their future. Even if each one, plant one tree annually, it will create a big impact on global warming.
Why we should plant trees?
Trees help to reduce ozone levels in urban areas. Most importantly, trees sequester carbon, helping to remove carbon dioxide and other greenhouse gases from the air, which cools the earth. In fact, a mature tree absorbs enough carbon and releases enough oxygen to sustain two human beings!
Trees are like the lungs of the planet. They breathe in carbon dioxide and breathe out oxygen. Additionally, they provide habitat for birds and other wildlife.
Trees create an ecosystem to provide habitat and food for birds and other animals.Trees absorb carbon dioxide and potentially harmful gasses, such as sulfur dioxide, carbon monoxide, from the air and release oxygen. One large tree can supply a day's supply of oxygen for four people.
We are now experiencing the effects of global warming: Tsunami's. Floods, cyclones and earth quakes often. It is a sign of deforestation, which we have created for our benefit. But nature is showing its effects by way natural calamities to compensate the change. Deforestation was done by us and a forestation also to be done by us to save the earth and lives.
Your support will ensure a safer world and better living conditions to our children and to our grand children.
We take this opportunity to give a big THANK YOU for the recurring donors who are already donating for this program!
We once again thank you for all you have done for this project, and looking forward for your continued support!
Respected donors, we welcome your valuable suggestions and feedback for this noble work. Please do provide your suggestions in the comment box to be more successful.
Thanks & Best Regards.