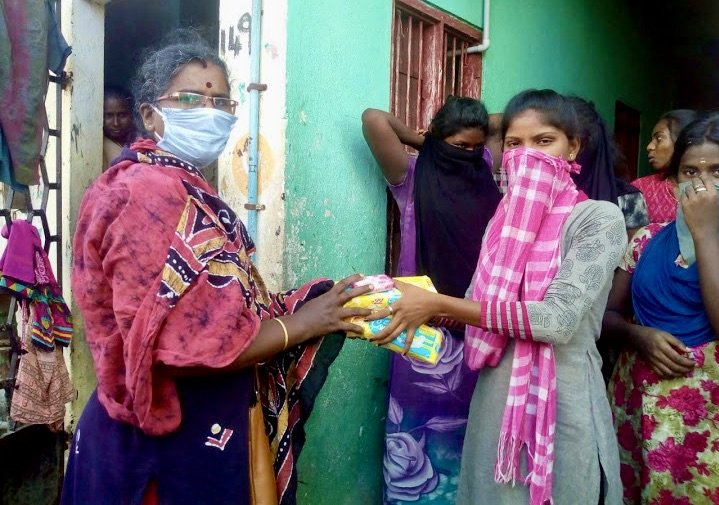 Centre for Women's Development and Research-CWDR
Periods Don't stop for Covid -19 Pandemic, Help Girls
Project No: #46567
Update August 2020
On 15th August 2020 in his Independence Day speech from Red fort to the Nation our Prime Minister Narendra Modi Ji have mentioned about menstruation and the governments 1 Rupee sanitary pad scheme. It was unprecedented, hope this will start breaking the taboo of talking about menstruation in India.
From day Covid 19 lockdown was announce in Tamilnadu that is during March we have been requesting the Tamilnadu Government to add reproductive health is a essential service and make sure the availability of free sanitary pad to adolescent girls that was distributed in schools. Since the schools were closed we requested to distribute in their homes. This is yet to happen, as part of our advocacy activities we have sent letter to the Tamilnadu, Chief Ministers, health minister and social welfare minister, also shared our opinions with the media. In all our relief activities displayed banners demanding free pads. Where ever it is possible we have also included sanitary pads as relief material.
Our biggest achievement is we could able to give 2 packets of sanitary pads with a soap to 1500 adolescent girls from our working slums. Along with that we have also distributed a pamphlet explaining how to make cotton sanitary pads at home with old clean cotton cloth, the pamphlet also has information about the precautions to be taken to prevent Covid 19. All these are done with local donations. We have been educating college girls and middle-class working women about the plight of adolescent girls like how their poverty particularly now when their parents have work because of Covid lockdown, makes it difficult to buy sanitary pads. Request them to buy one packet of sanitary pads for the adolescent girls. The response was not very encouraging but still we could able to get 100 packets of sanitary pads
On 28th May international menstruation day we have organized programmes to educate the public about the menstrual hygiene. On that day We have also distributed sanitary pads to 500 girls from our working area. Most of the sanitary pads were distributed at their homes, some are distributed in public places so that people can see and learn about the importance of Menstrual hygiene, banners were displayed and handbills were distributed. All these done with maximum care using Covid 19 preventive measures. Initially there was some problem because government did not allow the NGOs to visit the slums to distribute relief materials but later it was removed.
We could able to reach to more people, involve in advocacy activities distributed sanitary pads, soaps, masks, education materials to more than 3000 adolescent girls even during this Covid lockdown and we are happy about that.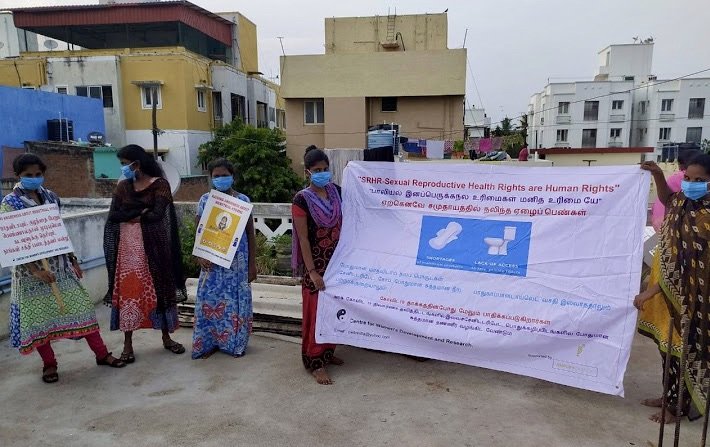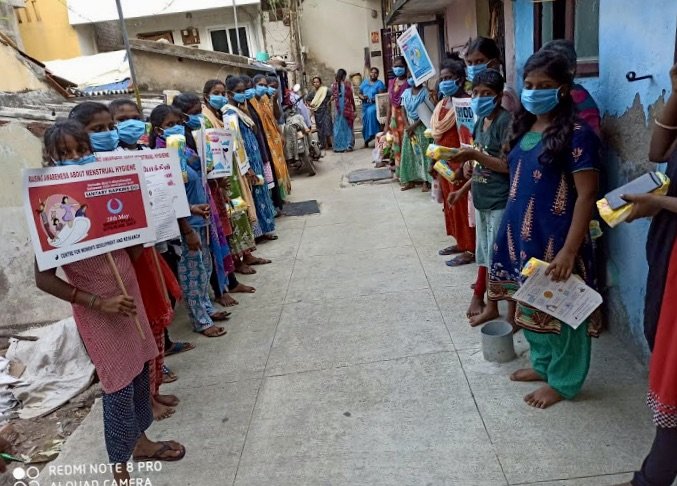 Attachments: