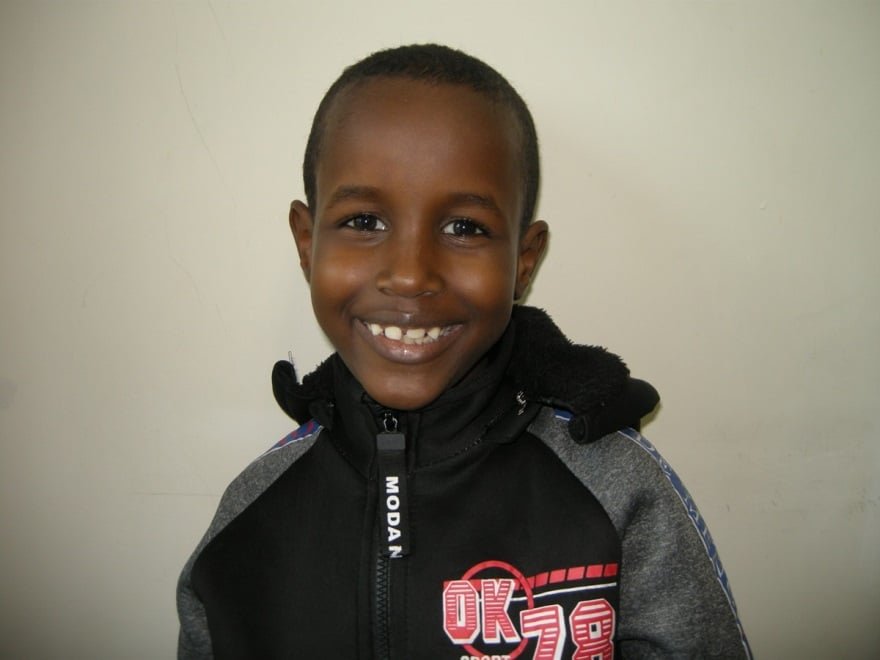 Shoayb is an outgoing and playful young boy. He loves to ride his bike and play football and is sixth child in his family. His father doesn't work and his mom, Haden, works in their small vegetable farm to provide for the family. She is strong and works very hard for them.
She said "In our culture it is the woman who works and feeds the family. Usually the men don't work."
Her strength is even more impressive when people learned about her commitment to getting her boy necessary treatment. She made a decision to travel all away from Puntland, which is 975 km by bus to get him treated. In order to pay for it she collected money from their family and community.
Once Shoayb arrived we realized that he would need 3 surgeries. She spent all the money they'd brought from home on transportation, accommodation, and his first two surgeries which is where we (and you!) stepped in to help.
Shoayb was born with a birth urethra defect called Hypospadia. That means the male urinary opening is not at the usual location. As a result he couldn't use the restroom standing like normal boys. Shoayb and his mom were psychologically affected because of gossip spreading about him in the village. He always asked why he can't use the restroom standing as his friends and other boys. His mom was very worried but at the same time she had hope that he would get proper medical care and be able to function like his friends did.
Shoayb's surgery proceeded as planned and was successful. The surgery enabled him to stand and will also help him to have normal intimate relations in his future.
Haden said "As it is hard to believe my boy will heal, I believed my baby will be as normal as any other kids. I came all the way from Puntland by bus with this hope. And now I believe he will go to school and get education and become a doctor. I believe he will help children in a same condition as he was. I believe he will support me, his family and his community."
Thank you for your support!