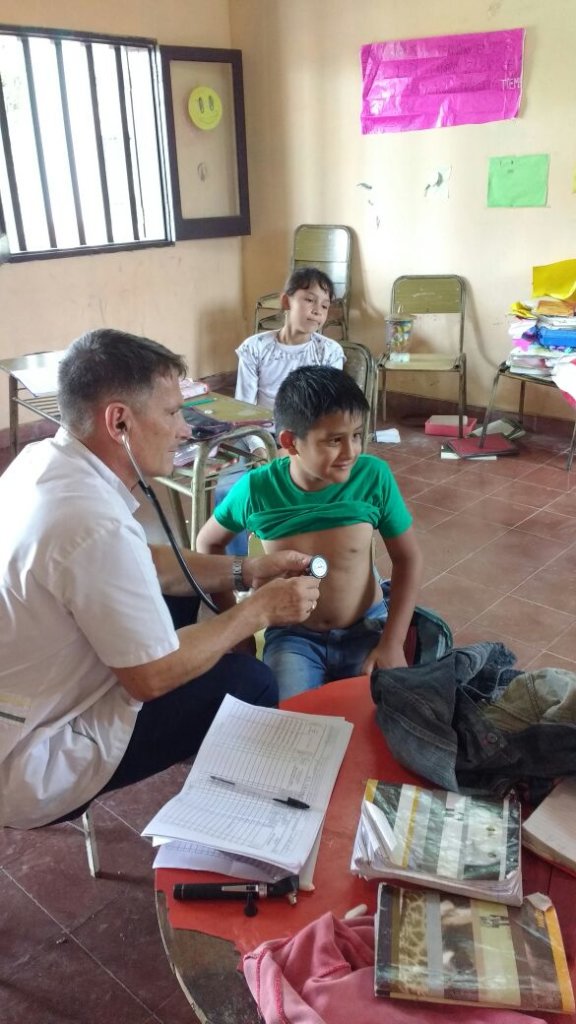 First of all, we'd like to thank you for your continued support of Sumando Manos Foundation and the work we do in rural areas of Argentina.
As of a few months ago, we are working with a full time pediatrician who visits the children of the schools we help in the area of Pampa del Indio, Chaco. He's a former director of the Public Hospital of Pampa del Indio and has decided to dedicate part of his time to join hands with us; together with a dentist they will visit, check and treat more than 1000 children spread out over 12 different schools of Chaco during 2018.
Dr. Marcelo Wirth dedicates his time and resources to visit our schools on a monthly basis, providing primary and urgent care to the children in need, but most importantly, providing preventative care and education so that children can learn to take better care of their health.
We are very proud of the work Dr. Wirth is doing and will continue to do for our children. It's very important that you, as a donor, continue to support Sumando Manos Foundation so that we can provide good health care for the children in need.
Sincerely,
Sumando Manos Foundation