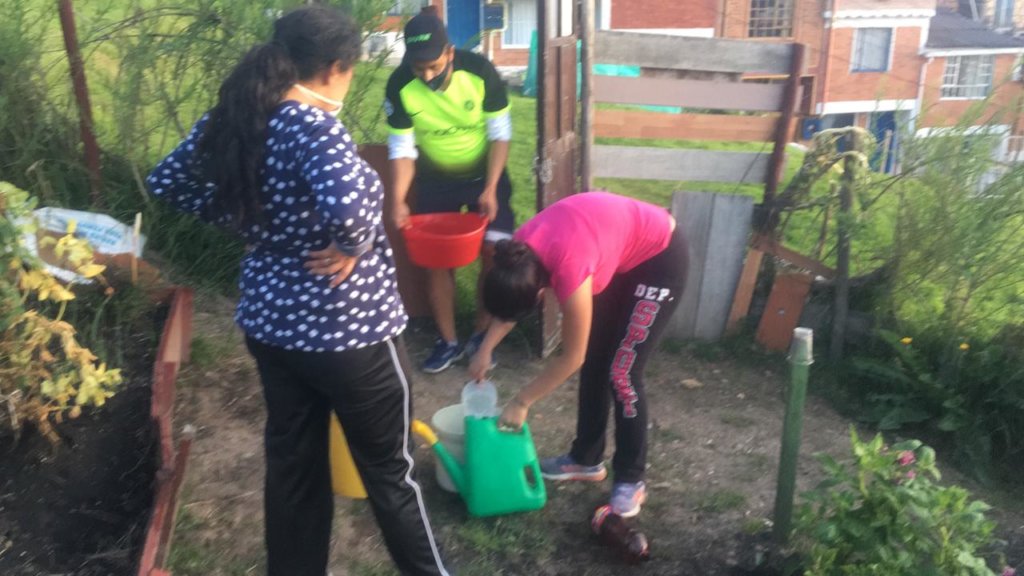 Dear Friend,
We hope that 2021 has received you in the best way and that the difficulties faced in 2020 have served to grow at all levels. For our organization, the last period has also represented new challenges and therefore the need to implement changes to achieve the objectives we have set for ourselves.
Regarding our project "Build Peace Through Agroecology in Bogota", we have had the possibility to reconnect with the beneficiary population. Fortunately, their health is optimal and after passing the most difficult period of quarantine they have seen the need to continue working to strengthen food security through community gardens and local consumption.
Despite the fact that we have not been able to achieve normality in the development of workshops and activities in the field, we managed to carry out a work session to adapt a community garden in the Paseito III neighborhood. We brought native seeds, soil and compost and during the day, we managed to make adjustments after it remained on hiatus during the months of strict confinement. It was a pleasant space in which the community was able to reconnect, work towards a common goal and strengthen the bond deteriorated by isolation.
In other visits made in the field, we were able to contact a group of weaver women interested in strengthening work in the garden of the Puente Colorado neighborhood, and with them we analyzed the possibility of generating an alliance that allows us to link new people, have a greater presence in the field and get better results in production.
For the next few months, we plan to relocate a greenhouse in the Miraflores neighborhood and expand its planting space. In the Paseito III neighborhood we will install a greenhouse for the germination and production of seedlings. In the case of the Puente Colorado neighborhood, the perspective is to work with the group of weaver women in the development of workshops and community work days.
Thank you for all your support! Your donations directly help vulnerable communities in achieving environmental and social peace! Continue to support us to keep strengthening environmental awareness and resilience among youngest and elders.