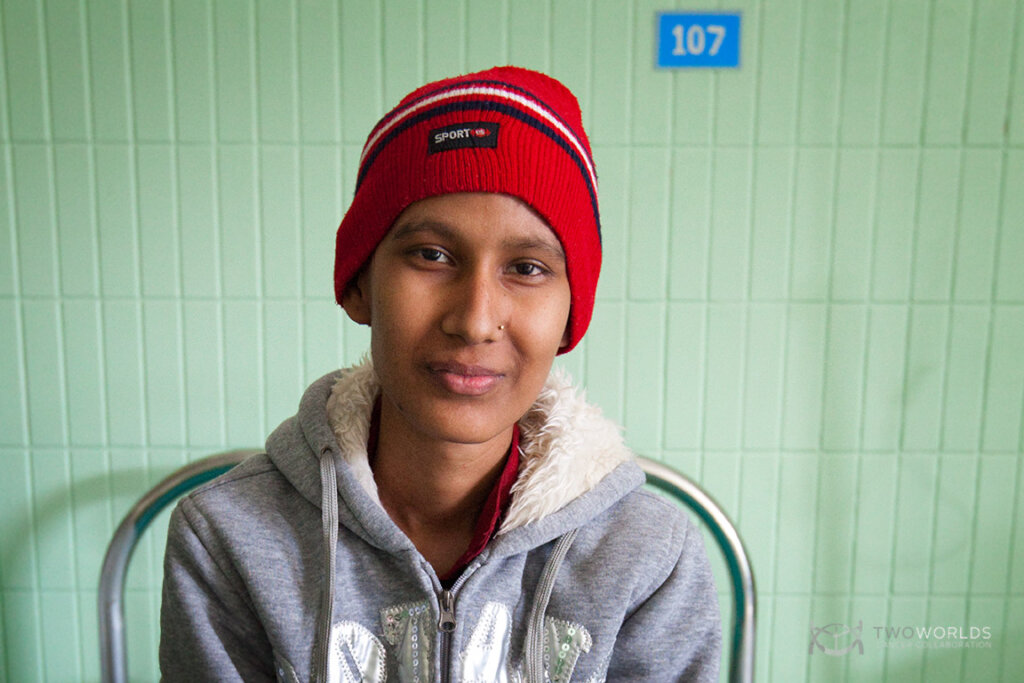 Eighty percent of the 30 million people in Nepal live in rural and remote villages. Often this means long hours and difficult travel to reach even basic healthcare.
More than 45,000 people living with cancer require palliative care in Nepal (this is likely an underestimate as many are undiagnosed). Many others face serious illnesses that affect their quality of life.
Although a National Palliative Care Strategy was adopted by the Nepali government in 2017, there is a shortage of qualified doctors and nurses trained in both children's and adult palliative care.
Two Worlds Cancer Collaboration is helping to change that.
In January, with our partners the Nepal Association of Palliative Care, we launched a third collaborative, online training and mentoring program for Nepali healthcare providers. The 15 weekly, virtual education sessions connect participants from across Nepal with volunteer faculty from Nepal and Canada for training and patient case discussions.
And our Sunflower Children's Network is providing online education supporting doctors and nurses caring for children in urban centres and rural regions.
The goal is simply to improve the care for children and adults with serious illnesses and for those needing palliative and end-of-life care in both urban and rural Nepal.
Your gift today helps provide vital training that will improve the daily lives of children and adults facing serious illness.
Photo: Chuck Russell/Two Worlds Cancer