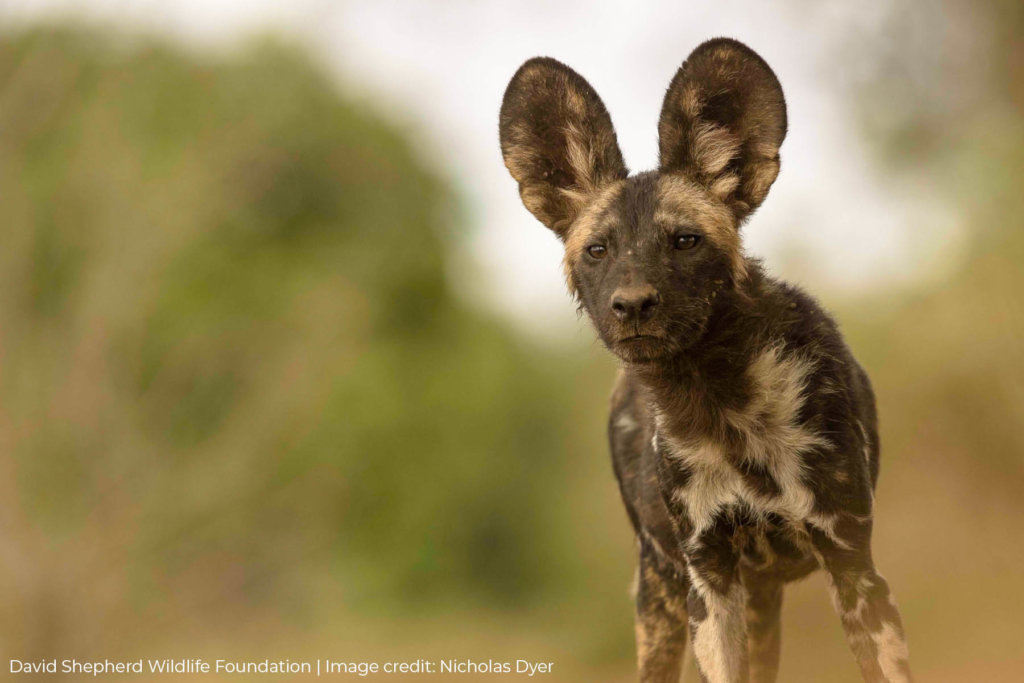 Thank you for supporting David Shepherd Wildlife Foundation (DSWF) through GlobalGiving. As well as providing you with your bi-annual Painted dog project report, we would also like to inform you about an exciting campaign.
DSWF works closely with our ground-based conservation partner in Zimbabwe who seek to increase the range and numbers of painted dogs in and around the Hwange National Park. We work to achieve this target through a series of initiatives including anti-poaching, education and community outreach programmes.
Over the past 25 years, DSWF have been funding initiatives to combat human-wildlife conflict in Zimbabwe and were thrilled to hear that our ground-based conservation partners received multiple alerts this year from communities that painted dogs were denning near their homes. This offered opportunities for these packs to be relocated, mitigating any potential conflict and retaliatory killings. With only 6,500 painted dogs left in Africa, initiatives such as this are essential to help populations recover. We were also thrilled to hear that one of the alpha females in the Lukodet pack has given birth to 52 pups in just five years!
In the Hwange National Park in Zimbabwe one of Africa's last painted dog strongholds remain. However, poaching in Hwange remains a serious threat to painted dog populations who are often the unintentional victims of wire snares. This year, DSWF continued our long-term support of anti-poaching patrols in the Hwange National Park contributing towards 16,144km of ranger patrols, the apprehension and prosecution of 28 poachers and the removal of c.3000 snares. After many years of supporting lobbying efforts, we were also thrilled to see Zimbabwe government granting Special Protection to painted dogs meaning that anyone convicted of unlawful killing of a painted dog will face a mandatory 9-year jail term.
How can you help this work continue?
This week GlobalGiving are hosting their annual Little by Little campaign, this means that all donations donated through GlobalGiving to David Shepherd Wildlife Foundation between Monday 13th and Friday 17th September will receive 50% match funding from GlobalGiving. So, if you donate £20 today, we receive £30 towards Painted Dog conservation making your contribution work that little bit harder!
We are hugely grateful that you have chosen to support us to help turn the tide on extinction. Thank you.
Little by Little Campaign T's and C's
Campaign runs from Monday 13th to Friday 17th September.
Donations up to the amount of $50 / £36 will be match funded by 50%.
One donation per unique donor will be match funded.
New monthly donations set up this week will be 50% match funded and your 4th donation will be 100% matched!
All DSWF GlobalGiving projects are eligable for match funding.