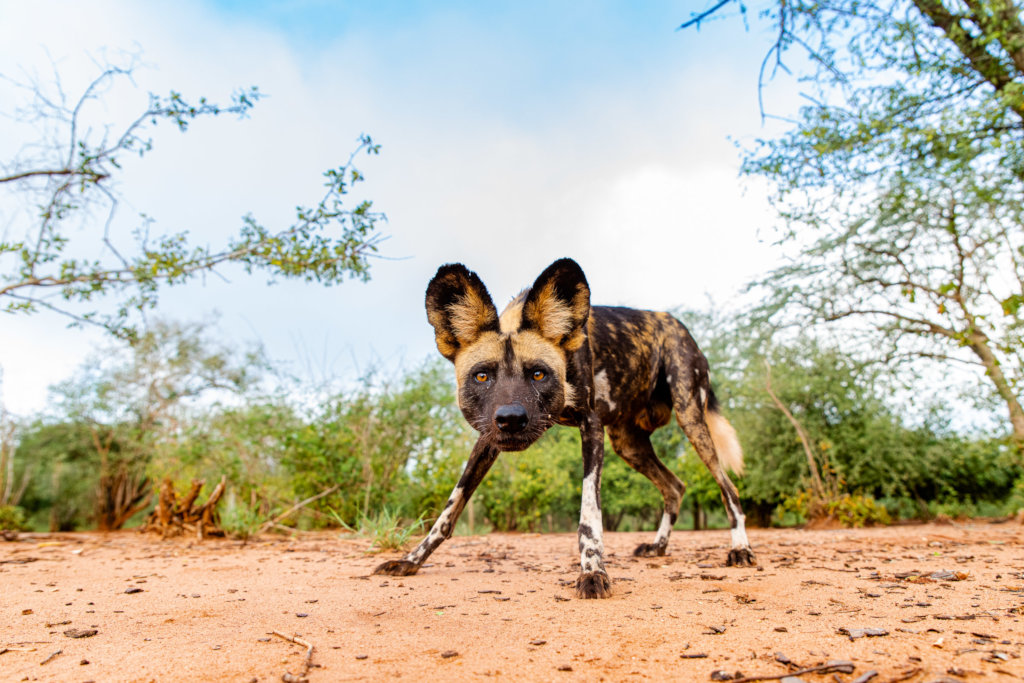 Today less than 7,000 painted dogs remain in the wild in 39 subpopulations. This population size continues to decline, and the species is now classified as endangered by the International Union for Conservation of Nature (IUCN). As humans continue to expand further into wildlife habitats the chances of conflict over natural resources and retaliatory killings of Painted Dogs increases, but sadly these are not the only threats that they face, painted dogs also face threats from:
Disease: Infectious, invasive, non-native, and viral diseases, often transmitted by domesticated animals, can pose a huge threat to whole packs which can be wiped out in a single disease outbreak.
Snares: Snares are the indiscriminate killers of the African bush, often described as the 'silent killers.' Laid for illegal bushmeat poaching, for example targeting antelope species to feed local communities, painted dogs often fall victim to these brutal killers and remain trapped, unable to escape.
Our ground-based conservation partners in Zimbabwe work tirelessly to spread awareness about the threats facing painted dogs among local communities and the benefits of conserving them.
This year, DSWF will continue to fund our ground-based conservation partners in Zimbabwe through anti-poaching patrols to remove snares. Furthermore, we will continue to support an educational programme called The Children's Bush Camp to teach local children conservation concepts and an appreciation of painted dogs and the role they play in ecosystems.
Thank you for your support in helping us turn the tide on extinction.