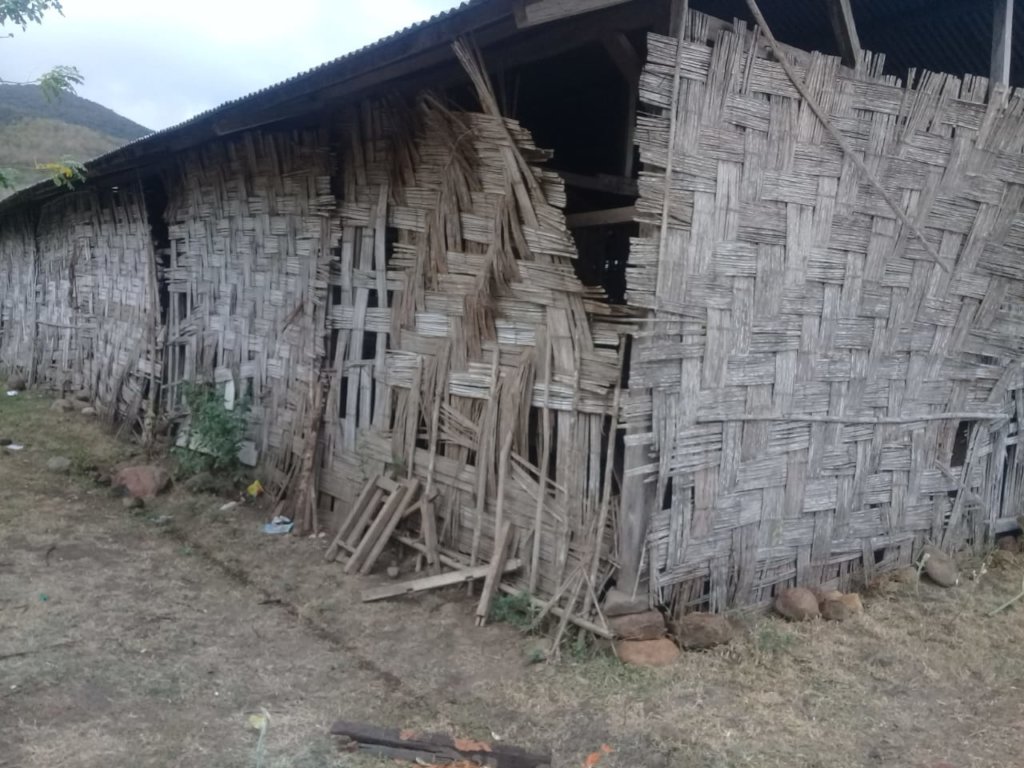 Dear
Our respected donors

It is far from the hectic city life, there are students who are studying at an unlikely to be called a school. It is AI Amin Kewitu Primary School that located in Nanga Bere village, Lembor, Manggarai West District, East Nusa Tenggara.

The school was built in 2004, and has 74 students who are reaching their dreams at classroom that made by woven bamboo walls. The bamboo walls are not the proper one, it has holes everywhere, which could be flowed by the wind every time. When it rains, the cold wind and the dripping rainfall barged in, force the teacher to stop the learning activities, while the students are drenched in sweat.

In other province called West Nusa Tenggara and located in Karampi village, Langgudu, Bima district, there is a school called Karampi Filial Soropeto Primary School has 30 students and it was built in 2012. The school location is very far from community lives, the best way to reach the school have to pass the sea by the fisherman's boat the main reason is that the road distance to school is very far and the road's condition is very bad.
The class rooms made by bamboos those slats lined up and the roof made by the palm leaves. When rain falls, the soil become muddy and they have to stop the lesson-activities. All of students do not have proper school kits.
The fund that we have received from donors, we have distributed on school kits programs for 104 students, the school kits contains are: school bag, books, pencils, pen and new uniform. One of teacher deeply thank to all donors who deliver the school kits for their students, and he hope that the school could get more attention, because the schools just made from bamboos.
Finally, thank you so much for your generous donation that benefit directly to the students.