Project Report

| Dec 2, 2021
Hope and Dignity through Engagement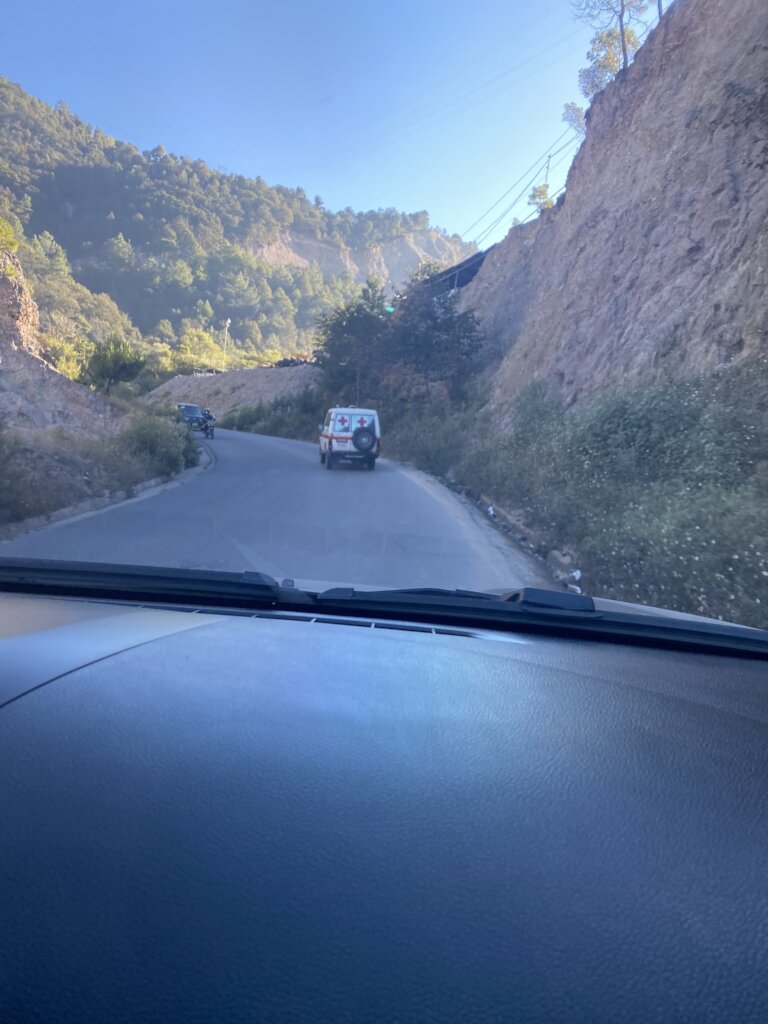 Carol Aneshensel studied the social distribution of stress and social variation in response to stress. Aneshensel demonstrated the cumulative impact of stress as well as the unequal distribution of stress across society. Research indicates that repeated exposure to stressors negatively impacts psychological and physiological health. A key takeaway from Aneshensel's analysis is that social variations in response to stress are related to economic conditions and the ability to exercise agency in addressing sources of stress.
HSP's community partners identify that COVID 19 represents another stressor in a very long line of incidents impacting rural communities. Families have experienced a decades-long civil war, centuries of injustice, the collapse of corn prices, and the drain of migration on families and communities. Leonard Pearlin wrote extensively about the concept of the locus of control and individual agency. The locus of control is a concept that refers to how strongly people believe they have control over the situations and experiences that affect their lives. Research demonstrates that when individuals experience a sense of powerlessness over their own lives, the typical response is hopelessness or anger.
Our community partners have registered many indicators demonstrating that COVID 19 has dramatically increased the level of stress in rural communities, as well as expressions of hopelessness and anger. The community center and the AMA house have hosted members fleeing conflict in their homes and villages over the last year. School teachers in partners schools report that they have to close because most students feel that their only hope is to migrate to the United States illegally.
AMA has organized ambulatory women's health clinics in coordination with local Red Cross chapters. While clinical care is an integral part of public health programming, the primary motivation for organizing the clinics is to involve grassroots members in the planning and implementing activities and provide a means of checking in on circle members' psychological and spiritual well-being. Guadalupe Ramirez, a founder of AMA and HSP's director, participated this week in an inaugural women's clinic in the department of San Marcos.
In the last three months, AMA has constructed over 200 stoves in rural communities and distributed 2000 trees purchased from the women's tree nursery of Espumpuja. Similar to the motivations for the clinics, the stoves are an essential component of a public health initiative to address the chronic issue of upper respiratory infections. But, we build stoves because it is a project with a scope appropriate for engaging grassroots members in the design and implementation of campaigns. The work of researcher Marc Zimmerman demonstrates the powerful benefit of individuals engaging in decision-making for their overall health. Zimmerman's research indicates that simple participation in a knitting group can provide significant benefits.
We believe that the way we achieve outcomes is as important as the outcomes themselves. By this, we mean that it is possible to design a very efficient means of providing services or distributing relief materials; but, if communities are not engaged and involved in the process, there is a slight improvement in the agency or locus of control that community members experience.
We have uploaded videos of recent community visits conducted during the last week of November to our Facebook page. This includes a visit to the inauguration of a new computer lab, a women's ambulatory health clinic, a couple of stove building sites. We wish we could share the love and appreciation expressed by partners who benefit from your generisoty.