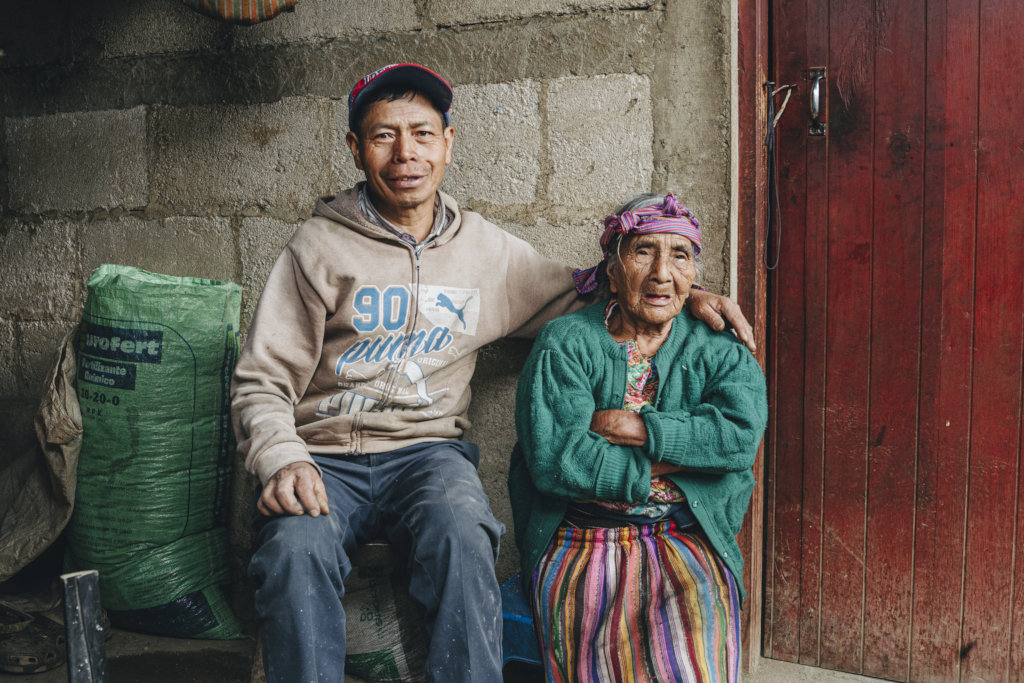 As many of you know we have built the same stove model since we started with this project but the last month we have been working hard to improve the clean-air stove model.
To meet these aims, we are working on the Kitchen Performance Test (KPT) which includes quantitative surveys of firewood consumption and qualitative surveys of stove performance and acceptability. This type of testing is the best way to understand the stove's impact on firewood use and on general household characteristics and behaviors.
After tasting the stoves we have already built using the old model, we found we needed to make the firebox smaller because this will help to save firewood, that is why we visited the place who provide us the bricks. We resize them and we supervise the whole process, we also want to share with you that all the bricks are made of clay, an ecological material.
"My mom and I needed a stove because sometimes she wants to help me to cook but my mom is 91 years old and she is getting blind because of her age and she has burned her hands many times trying to help me. My name is Catarino and I'm very thankful to the donors who made this possible. - Catarino "
Two weeks ago we built the first 4 stoves using the new model, the resized bricks and makes us happy to know that women from Los Gómez are going to spend less firewood to cook with this improve!
"I never have used a circle loom knitting in my life and when I saw it I was so happy because we'll learn and we'll knit hats for our children. Thanks for bringing this type of activity to our communities. We like to learn new things that we can do at any time. This also motivates us to start our own business, we can sell hats to our neighbors or our family. -Esperanza "
A few months ago we started teaching women in La Cumbre to use the circle loom and during the last few weeks, we started teaching women from a different community knitting using a circle loom. The first time that we did this with them we receive more women than what we expected and we didn't have enough looms, but we were happy to see their enthusiasm for learning this technique. All the women at Espumpuja were fascinated because they haven't seen a circle loom before. In the end, all of them knitted a hat and they took it home! They wanted us to leave the looms in their community but unfortunately, we can't because we want to do this activity in other communities. We hope to be able to give them one loom per woman soon so they can start knitting often.
This has been a wonderful year and we are blessed to have had all your support and your continued donations this is why we are so glad to share with you that HSP has been awarded as a Top Rated great non-profit for all the positive reviews from our partners, volunteers, and donors.
Please consider telling your friends and family about our projects this giving season - share the link on your blogs or social networks, use the tell-a-friend feature on the project page to email your network!
Check out our pictures and meet the 4 families we support and some of the women who attended to the knitting class!
- Catarino and his Mom Maria
-Rosa
-Juana
-Justa