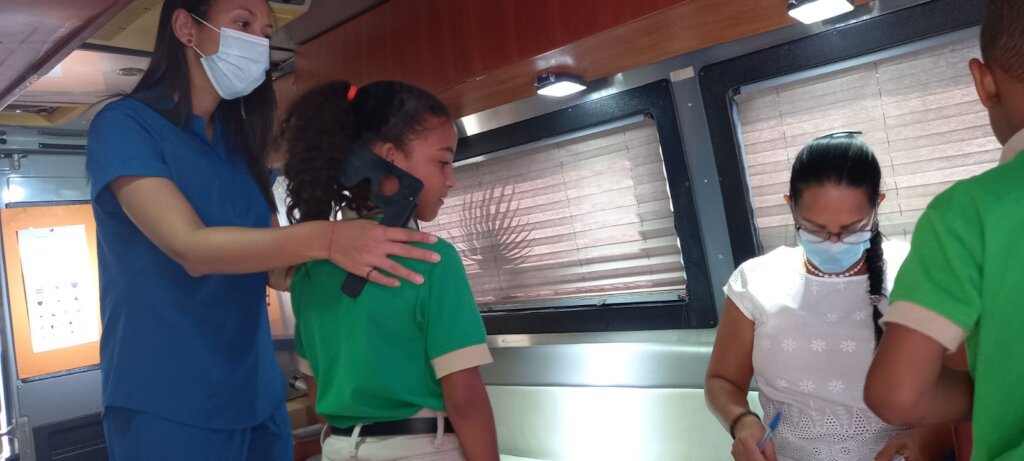 Dear Donor, please receive a warm greeting. Thank you very much for trusting our project. This and all the reports to follow will update you on our progress and how your donation is been used in this project located at the underserved community of Verón, Dominican Republic.
Your support means the world to us!.
The main objective of the center is to contribute to the well-being of the inhabitants of the vulnerable communities in the eastern part of the country (especially in La Altagracia province) through the offer of innovative and accessible ophthalmological solutions.
The opening of the center marks a before and after in the accessibility of ophthalmological services in the country, and at the same time demonstrates the commitment of our project to contribute to eradicating blindness in the region.
The center is the first and only one of its kind in the eastern region of our country. The patient services hours: From Monday to Friday from 8:00 am to 12:00 pm and from 2:00 pm. at 4:00 pm.
The offer includes:
• General ophthalmological services
• Outpatient consultations
• Optometries
• Visual Assessments
• Surgical interventions
Since its opening on August 19 to date the center has attended 1,830 patients.
We continue to carry out the campaign to prevent blindness in children, which takes place in public schools in vulnerable communities in the Punta Cana region. Our goal is to evaluate 10,000 patients in the upcoming years using a mobile clinic. To date 600 patients have been evaluated
The objective is to carry out the early diagnosis of ophthalmologic diseases in children to achieve their quick recovery.
Please see the picture attached
In the other hand, we are planning to carry out a training course for ophthalmology residents aimed at recent medical graduates with little knowledge of ophthalmology at a higher level.
We will keep you informed about the progress of the project. If you have any comment, advice or question, please feel free to direct them to us and we will answer as best we can.
There is no way to fully express our gratitude for your support.
Best wishes,