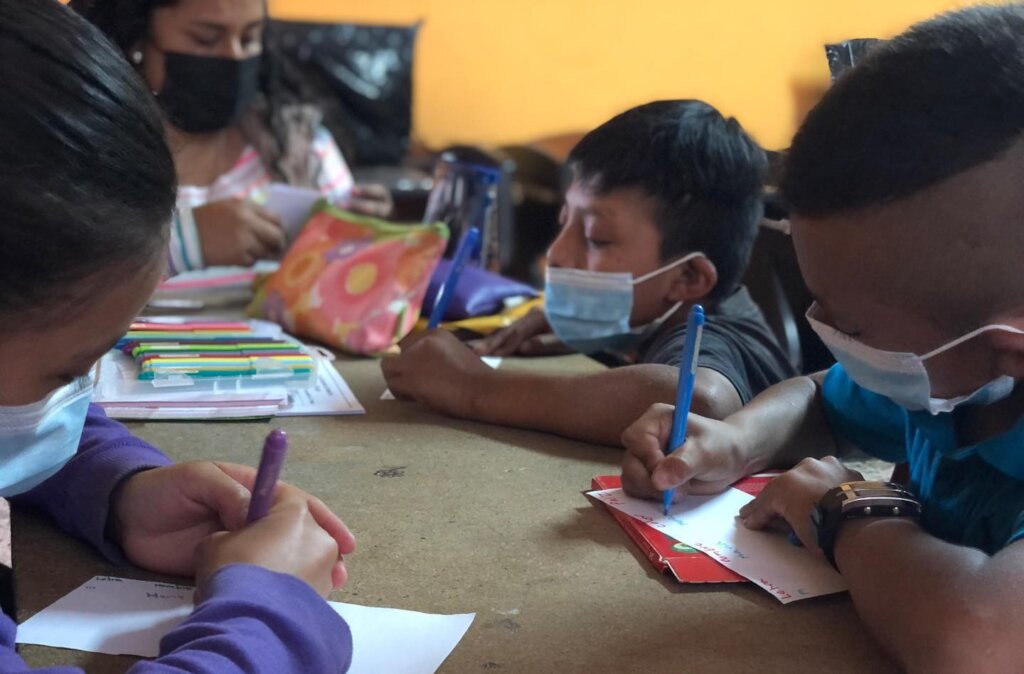 Friends and Donors,
10 years!!! GHA celebrated its 10th year as a nonprofit in October, supporting the educational and housing needs of indigenous communities in Guatemala's highlands.
While in 2020 our attention and finances were necessarily diverted to pandemic related humanitarian aid, by January of this year, 2021, we were back to our primary missions.
Only in recent months have vaccines started becoming available, and distribution has been unequal. Solola, the Department in which GHA works, is 98% indigenous Maya and has had little access. Schools have been open only sporadically, and students, without books or computers, have struggled to keep up. In response, this year GHA created tutoring centers in 4 communities. The students whose education GHA sponsors, as well as many others in these towns, now receive individualized attention using the Montessori model.
This year our mothers' workshops expanded to include both communal and private vegetable gardens. Besides providing needed nutrition, the women can grow enough to market to better support their families.
GHA is again replacing dirt floors in homes with cement. This has a dramatic effect, and has a relatively minor cost, on average less than $200 per house. According to a World Bank study, a cement floor reduces parasites in the home by 78%, diarrhea by 49%, anemia by 81%. Children's cognitive development improves by 36-98% as the child is no longer competing with parasites for energy.

So, now, 10 years in GHA has accomplished a lot. With the help of our donors we have:

Built 47 homes
Laid 151 floors in otherwise serviceable homes. Now we're aiming to lay one per week.
Replaced 45 roofs
Built 2 classrooms and painted or rehabbed multiple community buildings
Sponsored the education of students: 72 this year alone, 12 of whom are in college.
Offered both enrichment classes and tutoring to those students
Started a uke-based music program
Taught beading to a group of women to help generate income for their families. (These can be ordered online from Mexicali Blues, a fine supporter of GHA.)
Created workshops for moms, where they can explore topics they themselves choose, like nutrition, legal rights, sanitation, and crafts. And gardens!!
Supplied humanitarian aid early in the pandemic...1340 parcels of food, each to feed a family for 2 weeks.
Twice coordinated with Water 4 Life Global to distribute water filters to hundreds of homes.
We couldn't do this without the support from you, our partners. On behalf of the many families who have benefited, we thank you.
As from its inception, all overhead expenses are covered by the founding family, so all other donations directly support its projects.