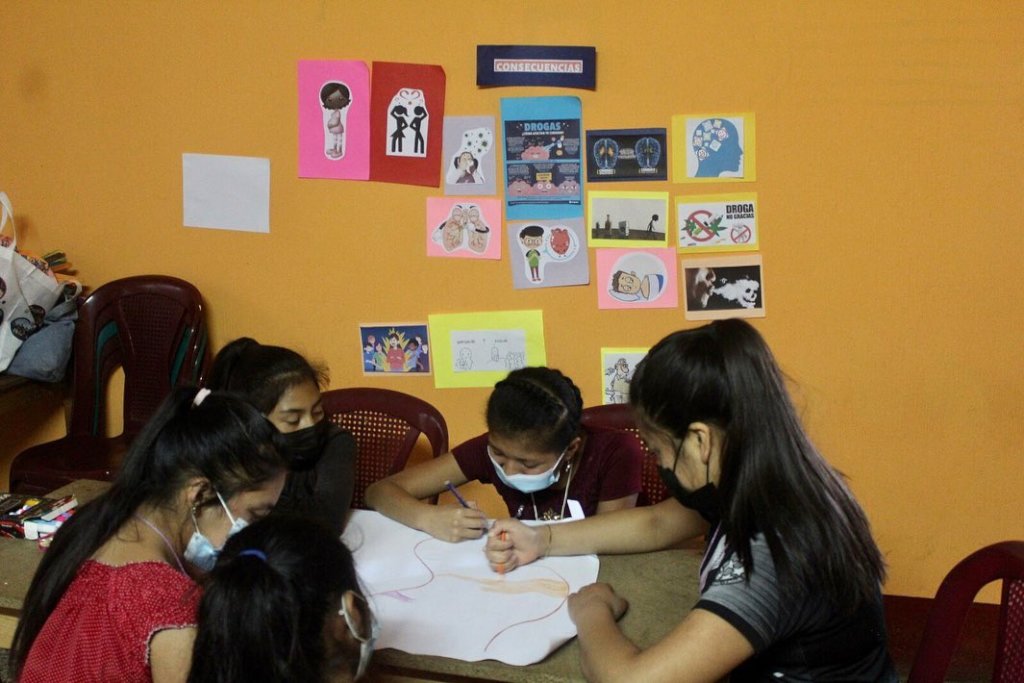 GHA continues its current focus on education, having been forced to align to the realities and challenges of the pandemic. Guatemala is still mightily burdened with Covid-19 occurrence and restriction, with only 2% of people having received vaccinations. Schools and education have been heavily impacted. GHA has committed its resources to support the 72 students we sponsor as well as others in the communities. Currently we have mentoring centers in 4 communities, with a staff of 10 teachers and assistants. We coordinate with the public schools, but our methods are aligned with the Montessori method rather than rote. We promote creative and discerning thought.
Additionally, we offer workshops for our sponsored students as well as for their mothers. For the moms, these provide an opportunity for women to commune as well as to study topics they themselves dictate: nutrition, gardening, cooking, legal issues, stds, crafts, and an ever evolving list of subjects.
The themes of the student's workshops are all life affirming, often about diversity, responsibility, citizenship, humanity. These workshops are well attended and appreciated, touching subjects outside the realm of public education.
AND....we continue to lay floors for families who have had only dirt.
As always, your donations directly impact these programs, and we are most appreciative.