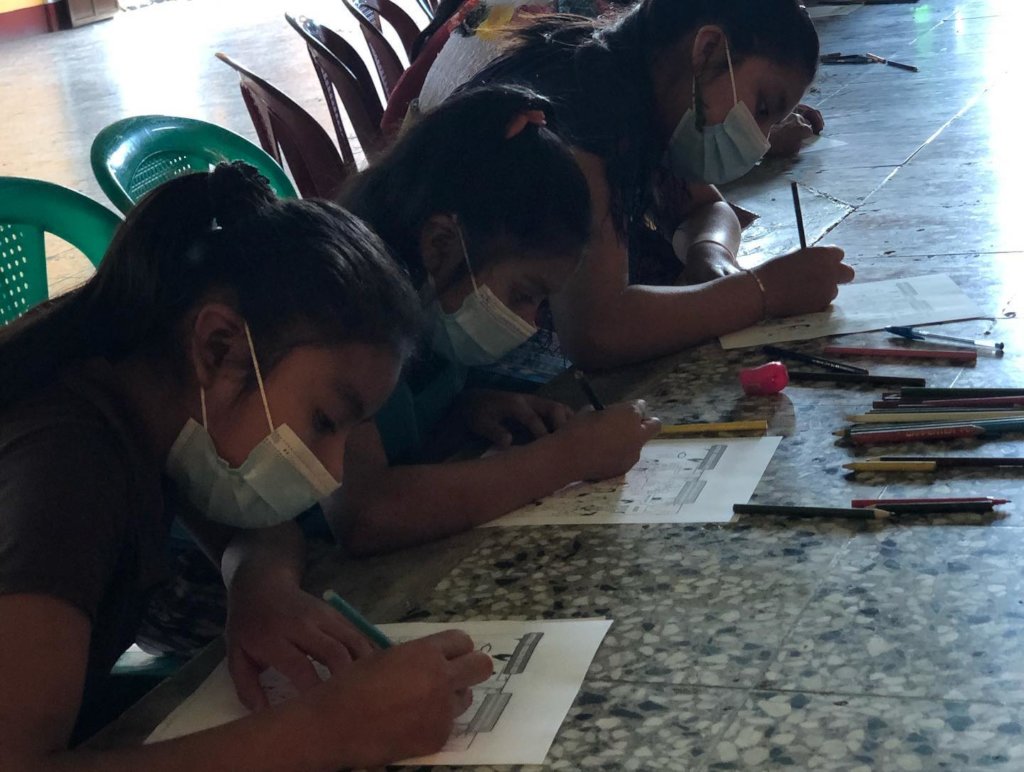 This very week, GHA has again launched into floor building. That part of our mission has been on hold because of the pandemic and social distancing. Traditionally, families would contribute 25% of the cost of a floor, but since covid-19 has decimated the already anemic economy, there is no money to spare. But there is still need. Each family receiving a floor now will be asked only to contribute a family member as helper for the 2-day process of a floor build.
GHA's other mission is education. The school year in Guatemala begins in January, and this year GHA is happy to sponsor the education of 70 Tz'tujil students, from elementary to university grades. 12 are now in college with studies including nursing, education, engineering, biology, and social work.
The pandemic has taken a terrible toll on the continuity of education and many our younger scholarship students are really struggling. In response, GHA has significantly expanded our mentoring (refuerzos) program, allowing each child access to the help they need to catch up and succeed. The mothers of our scholarship students are also back in class, their workshops structured around the topics they themselves choose to investigate. These have included legal rights, nutrition, weaving, and more....most recently, soap making.
We dream......of eventually having an entire community center with enrichment activities for all ages: music, theater, a community garden and a Montessori pre-school.
Thank you for your support. We and the Guatemalan community deeply appreciate it.