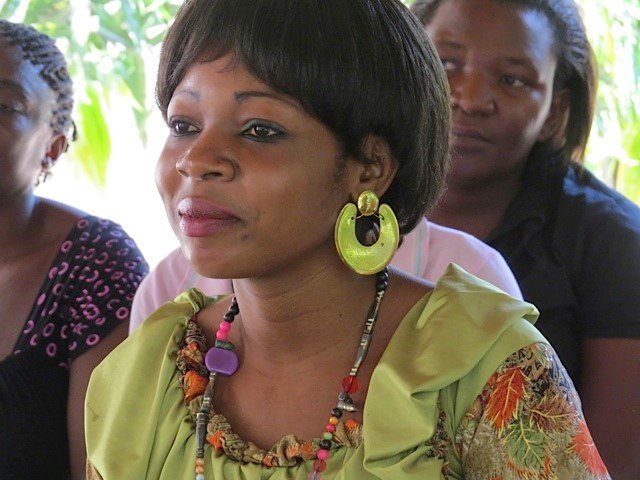 Starting today, your generosity could help us win a place on the GlobalGiving Girl Fund, allowing us to transform tragedy into opportunity for more women and girls like Hadidjia
Hadidjia did not have access to high quality maternal healthcare when she delivered her first baby, and had labor pains for two weeks before finally giving birth at a hospital. Her baby survived, but Hadidjia developed a devastating birth injury, obstetric fistula, and lived with chronic incontinence for a decade. Now, thanks to a fistula repair surgery at CCBRT, and her training at The Mabinti Centre, she has taken her future into her own hands.
Meet Hadidjia
"I lived like this for 10 years, with my mother. My neighbors told me I smelled, and forced me to stay inside. When my mother passed away, I had no one left to talk to, and nobody to look after me. I went to my father's sister for help, but she told me I was cursed. She chased me away from her house and refused to let me live there. I was fired from two jobs, both times because of the smell."
"When I asked my mother's family for help, my uncle told me that I needed to get married, and that he had found a man for me. I told him I couldn't get married, and explained why. My family told the man everything, but he wasn't discouraged. He still wanted to marry me. He had heard about fistula before, and he was the one who helped me find help from CCBRT."
"Now that I have had surgery, and I have trained at The Mabinti Centre, I have my own business. I make clothes and bags, and do embroidery and sewing. The money I earn helps me pay for my children's school fees. I never need to worry about losing my job again, because I am my own boss."
For the Empowerment of Women and Girls
The Mabinti Centre empowers women recovering from fistula repair surgery with the tools and confidence to start their own business or seek employment. Our new GlobalGiving project, "Give Women Recovering from Fistula a Bright Future" will raise dedicated support for the Mabinti Centre. This project is in the running to win a place on the GlobalGiving Girl Fund, giving us access to exclusive matching donations. We need your help to unlock this opportunity.
How can you help?
Donate: Make a donation to our new GlobalGiving project via this link before March 15th. Every little bit helps: it is the number of donors that counts in this campaign.
All donations up to $250 made on March 8th (International Women's Day) will receive a 30% match while matching funds last.


Share: We will be posting regularly about the campaign on social media. Share our posts with your friends and family, and ask them to donate and spread the word.
A donation from you, no matter the value, is a vote of confidence in the work of Kupona, and a show of support for the women and girls working hard to rebuild their lives at the Mabinti Centre.
You hold the key to unlock their potential.
Thank you,
Abbey