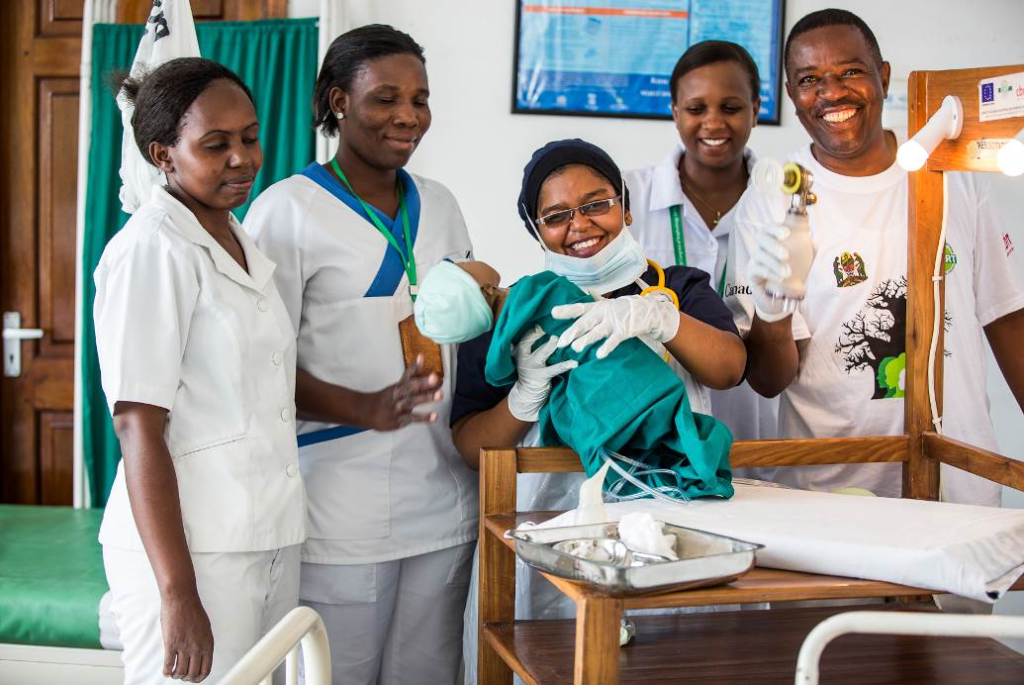 "When I get a healthy baby I always clap and cheer, I just can't help myself!" ~Sister Intisar
Intisar is a nurse in Dar es Salaam. The training she received thanks to your donations empowers her to save lives. After a few months of training and mentorship through our programs, Intisar felt equipped to use her freshly honed skills, receiving perfect clinical scores when she was assessed. One of her trainers called her "a champion of delivery and resuscitating newborns".
Intisar says, "I want all mothers to have safe respectful care…I want every mother to enjoy giving birth – not regard it as a punishment…I'm happy to be able to pass the best practices on to even more nurses".
What does she wish for the mothers and newborns of Tanzania? "Seriously, I want zero deaths."
We're not there yet, but together, we can help make Intisar's wish a reality.
One week from today, on Giving Tuesday, you have the chance to further your impact. Thanks to our friends at GlobalGiving and the Bill & Melinda Gates Foundation, every unique donation made on November 29th (up to $1,000) through GlobalGiving will receive a 50% match until 11:59:59pm. In addition, all new recurring donations up to $100 USD per month per unique donor will have their first month matched at 200%.
Every donation you make to our program changes the lives of women in Tanzania, giving them access to the high quality healthcare they need and deserve. A donation on Giving Tuesday will go even further, equipping more healthcare workers like Intisar with the skills, equipment and supplies they need to manage deliveries safely.
This year, thanks to healthcare workers like Intisar, several of the hospitals we support have celebrated months without a single maternal death. We can't stop now. Intisar's wish for zero deaths is possible, but we can't do it without you. Please consider making your Year End donation on November 29th, Giving Tuesday, to stand with nurses like Intisar, and make motherhood safe for every woman and newborn we serve.
Thank you,
Abbey Kocan