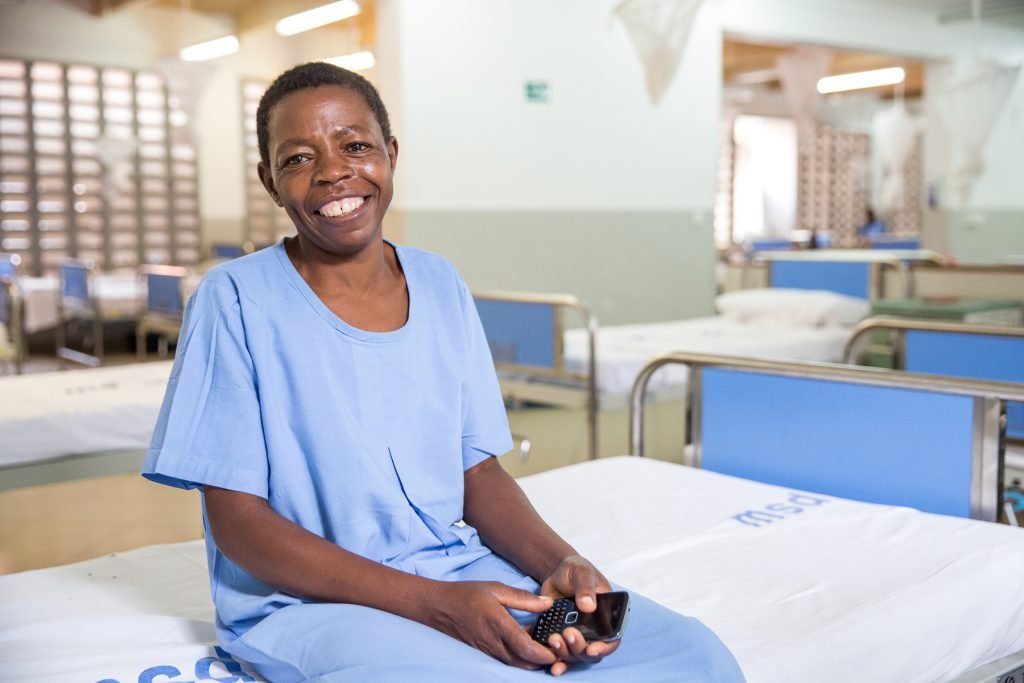 Together, we are making stories like Ruth's a thing of the past
Thousands of expectant mothers in Tanzania do not have access to high quality maternal healthcare, either because they do not make it to the hospital in time, or, when they do make it, wards are overcrowded, understaffed, and under-resourced. With your generosity, collaboration with the Government of Tanzania and support from other partners, the situation is improving. However, we still have a long way to go.
Ruth, a patient at CCBRT's Disability Hospital, shared her story with us. "I was 20-years-old when I learned that I was pregnant. I was so excited to welcome my child into the world. When the time came, I had labor pains for a day before I went to the hospital. It took me four hours to get there. When I arrived at the hospital it was too late. My baby didn't survive. I was heartbroken, and it seemed like things couldn't get any worse. Then, I realized I was leaking urine."
Ruth developed obstetric fistula during the prolonged delivery. A hole had formed between her vagina and bladder, leaving her with chronic incontinence. "None of my doctors explained what was happening, and I left the facility with no idea what was wrong."
"My community turned their backs on me. A Good Samaritan let me live with her, and I started to look for treatment. I went to several hospitals, but nobody could help me."
That was in 1985.
Almost three decades later, Ruth was introduced to one of CCBRT's volunteer ambassadors, one of 1,600 volunteers around the country tasked with identifying and referring women with fistula for treatment. After surgery, Ruth participated in group and individual counseling sessions and received health education, family planning advice and physiotherapy. At no point did Ruth have to pay for her treatment, food or stay in the hospital. Ruth lived with fistula for longer than she lived without it, but now she says, "I am finally dry and on the path to recovery."
For Ruth, access to high quality maternal healthcare could have spared her decades of suffering. Thanks to your generosity, we are changing the status quo for expectant mothers in Tanzania. With your help we've trained medical teams, purchased critical equipment and refurbished labor wards so that stories like Ruth's become a thing of the past. Over the next year we will complete construction of our new Maternity and Newborn Hospital in Dar es Salaam, providing high quality care to women at risk of complications, those requiring emergency interventions, and sick newborns, ensuring they have the care they need to survive and thrive.