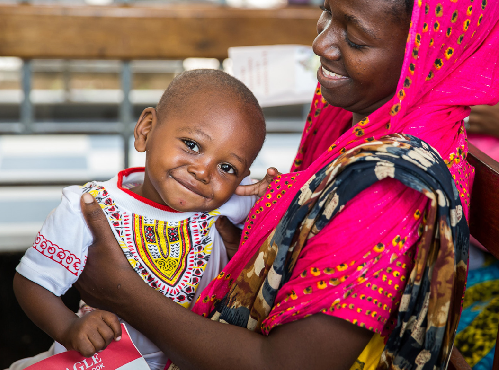 At Kupona, we're passionate about opportunity. In our 2015 Annual Report, available now, you'll find stories of individual lives changed, figures that depict the scale of our collective impact, and testimonies from members of our community, encapsulating a year where we embraced opportunities to unlock potential like never before.
Your support is saving lives
In 2015, your donations and grants from institutional partners helped support the safe delivery of 78,000 babies and the distribution of over $90,000 of equipment and supplies to healthcare facilities in Dar es Salaam. Your generosity also helped facilitate training for hundreds of healthcare workers nationwide. These interventions have had a measurable impact on the quality of healthcare available to expectant mothers and their newborns. Since our sister organization, CCBRT, began building capacity in public healthcare facilities in 2010, the maternal mortality rate in the Dar es Salaam region has fallen by 30%.
"Now, thanks to my training from CCBRT, I can deliver babies using the vacuum technique and handle emergencies like eclampsia and post-partum hemorrhage. My facility is performing so well now."
Nia, Assistant Nurse In-Charge, Buguruni Health Center, Dar es Salaam
We're shining a light on a silent tragedy
In addition to saving lives, improvements to maternal and newborn healthcare are making a direct contribution to the eradication of impairments like obstetric fistula. In May, with support from our friends at Johnson & Johnson, we co-hosted our first Twitter chat on International Day to End Obstetric Fistula with CCBRT, UNFPA and Fistula Foundation. We made over 3.8 million impressions as we shared our vision of a world without fistula, and some of the lessons we've learned from CCBRT's high impact programs in Tanzania.
On the same day, we launched the Drawing Out Obstetric Fistula exhibition at the New York University Kimmel Center, shining a spotlight on the experiences of women living with and recovering from obstetric fistula.
We're excited to announce that the Drawing Out Obstetric Fistula exhibition, originally scheduled to close on July 4th, has been extended until December 31st, 2016. We've been thrilled by the response to this project, and we couldn't let it close just yet. Thanks to our friends at Johnson & Johnson, the UNFPA-led Campaign to End Fistula, Fistula Foundation, and New York University for their continued support. You can visit this powerful collection on the 6th floor of the NYU Kimmel Center on Washington Square South in NYC.
"The exhibition is a beautiful reminder that there is dignity and value in every person's story. Not only does the artist capture the transformative power of a successful surgery, but also the inherent stigma-busting power of a woman who is unafraid to tell her story as someone living with or having lived with a fistula."
~Zack Langway, Kupona supporter
Lives and communities have been changed by your support. You are the driving force that makes this progress possible. Thank you for standing with us to provide high quality maternal and newborn healthcare to the people of Tanzania.
Kind Regards,
Abbey Kocan