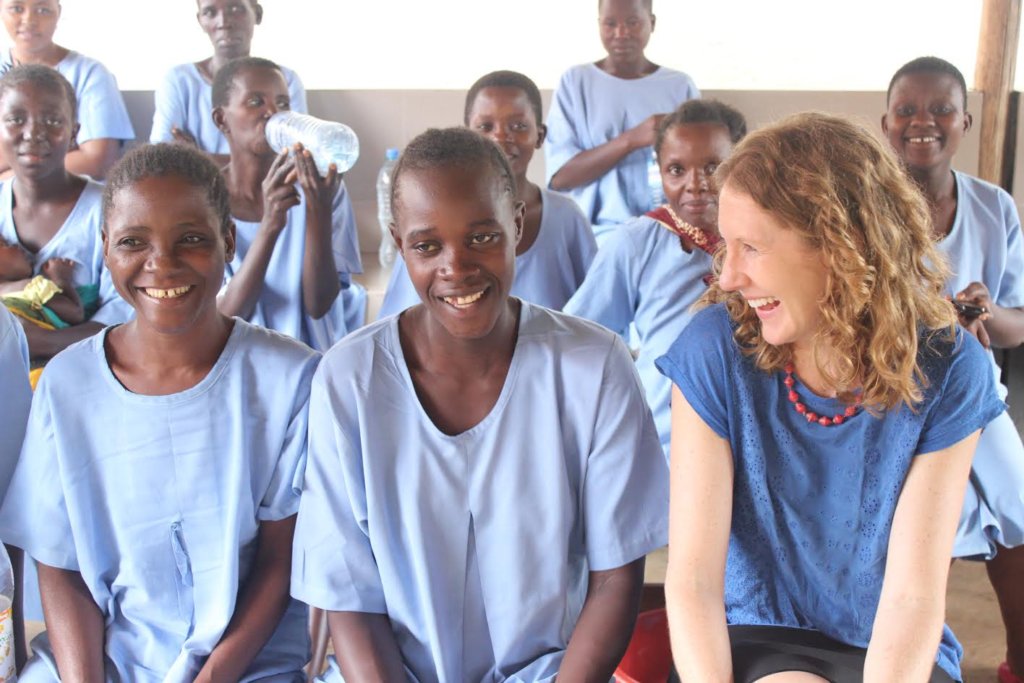 Bringing a silent tragedy into the spotlight
The first time I met a woman who was recovering from obstetric fistula surgery, I was faced with a reality I had been sheltered from for far too long. Four years later, while the level of awareness around this condition in the developed world has grown, there is still a lot of work to be done before this critical global health challenge is given a permanent place in the spotlight.
Imagine…
Imagine if, while giving birth, you or your partner faced a complication requiring emergency medical care. Imagine if that care was unavailable, and you lost your baby. You grieve for the loss of the child who was so close to living. You, or your partner, suffer silently, trying to find a way to cope with the physical trauma that leaves you incontinent, unable to work and further devastated by judgment and abuse at the hands of your friends and family.
"I lived like this for 10 years, with my mother. My neighbors told me I smelled, and forced me to stay inside. When my mother passed away, I had no one left to talk to, and nobody to look after me. I went to my father's sister for help, but she told me I was cursed. She chased me away from her house and refused to let me live there. I was fired from two jobs, both times because of the smell." – Hadidjia, fistula survivor
A Silent Tragedy
At Kupona Foundation we often refer to obstetric fistula as a silent tragedy, affecting members of our global community who struggle to make their voices heard even before they are faced with unimaginable trauma. It is made even more difficult to endure by the myths and misconceptions that are held up as fact in their communities. The women living with this condition are hidden from view. As a result, those with the power to change things are oblivious to their struggle.
Today, International Day to End Obstetric Fistula, Kupona Foundation, in partnership with Johnson & Johnson, UNFPA's Campaign to End Obstetric Fistula, Fistula Foundation, New York University's Kimmel Center for University Life and the College of Global Public Health, launch the Drawing Out Obstetric Fistula exhibition at the NYU Kimmel Center in New York City. The collection of work by artist Jac Saorsa is designed to shine a light on the experiences of women living with and recovering from obstetric fistula, to raise awareness about the condition, and to mobilize support for the programs and partnerships that work to restore women's dignity. The women featured all received treatment from CCBRT, Kupona Foundation's sister organization, at its Disability Hospital in Dar es Salaam, Tanzania.
Since 2009, Kupona Foundation supporters have contributed over $1.3 million to the treatment and prevention of fistula.Together, we have rebuilt the lives of 3,987 women, and with our support CCBRT has grown to become one of the largest providers of comprehensive fistula treatment in the world. Our hope is that these drawings will open your eyes not only to the reality facing the women living with obstetric fistula, but also to the opportunity facing every one of us to change the status quo.
We imagine a world free from fistula, can you?
Fistula can be treated, prevented and ultimately eradicated. All it takes is a community of individuals and institutions coming together and taking action. By attending this exhibition you will become a vital part of this community.
Thank you for your support.
Abbey
The Drawing Out Obstetric Fistula exhibition is free to the public from May 23rd-July 4th, Mon-Fri 9am-8pm, Sunday 1pm-8pm (closed Saturday) at the NYU Kimmel Center, Washington Square S, New York, NY. All visitors must present photo ID at reception.Learn more about the exhibition: www.resilience.gallery
On May 23rd at 11am ET, Kupona Foundation will host a Twitter chat with support from Johnson & Johnson to mark International Day to End Obstetric Fistula. Please join this important global conversation by following the hashtag #FistulaDay