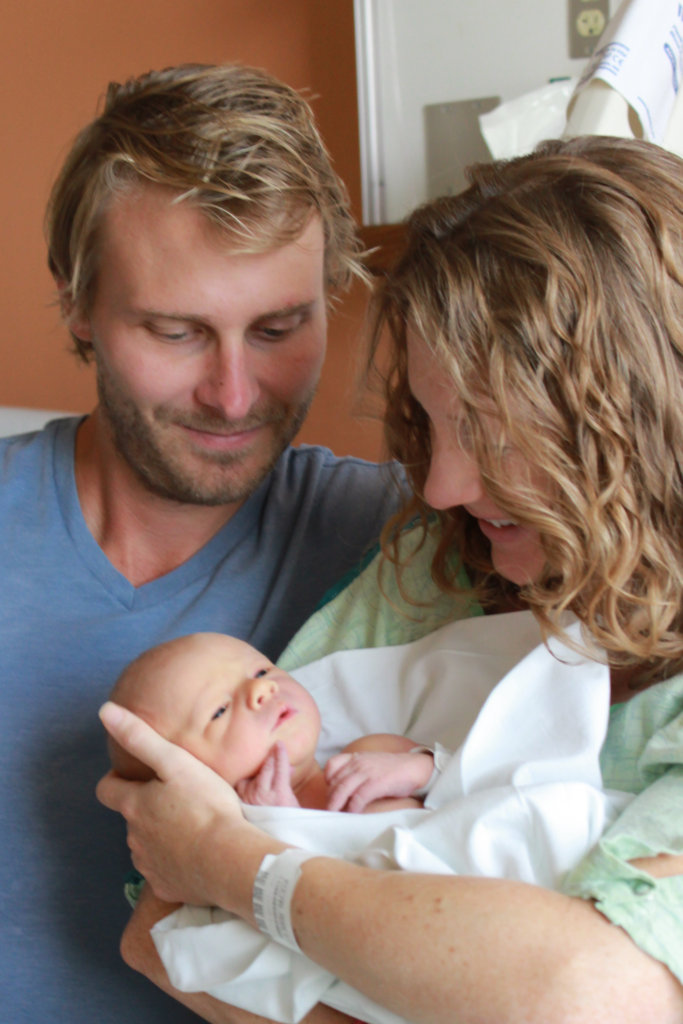 Two months ago, our Executive Director Abbey gave birth to a beautiful baby boy, Bryce Edward Kocan. When she took a moment to compare her childbirth experience with that of a Tanzanian woman the reality was both sobering and heartbreaking.
"After my water broke, our baby's heart rate began dropping dangerously every time I had a contraction. We had the undivided attention of 2 nurses and 1 doctor for over an hour. That's when we knew it was serious. Our "plan" for a natural birth melted away. All that we cared about was the health of our son…It took about 36 hours for the reality of what could have been to sink in…If my experience had been the same as that of a Tanzanian mother, Mike and I would almost certainly be mourning the loss of our son today"
Read more about Abbey's experience in her latest HuffPost article.
Your support is improving the quality of care available to mothers and their newborns in Tanzania, ensuring Tanzanian families have the same access to the quality of care Abbey received in the U.S., and the same opportunity for a happy ending.
You're breaking records, and changing lives
Your donations allow Tanzanian medical teams to be trained and mentored by highly skilled surgeons and doctors, equipping healthcare facilities to manage deliveries safely, and embedding high quality care in the Tanzanian healthcare system for generations to come.This past May, you stepped up to make our Mothers' Day Bonus Day campaign the most successful in our history. Now, as we enter the holiday season, we're hoping to maintain your record-breaking momentum, and raise support for the families of Tanzania.
We are participating in GlobalGiving's Year-End campaign, with bonus prizes available to the organizations that raise the most money, from the most donors. We need your help to unlock these amazing prizes! Make a donation via our GlobalGiving project page before midnight EST on December 31st and we could be eligible for up to $3,000 in bonus funds!
Your support is the gift that keeps on giving.
A donation may feel like a small drop in the ocean but single drops create a ripple effect. Your gifts enable people to access high quality healthcare, in turn strengthening their families, giving them access to education and employment, and empowering their communities.
Ensure the impact you made this year continues to reach the people that need it most. Together, we can empower individuals and communities living in poverty in Tanzania to realize their full potential.
Happy Holidays!
The Kupona Team