Project Report

| May 13, 2015
Drastically different expectations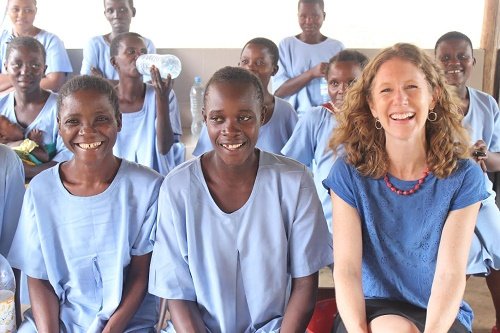 Kupona Foundation's mission has never felt more personal for our Executive Director.
During my most recent trip to our partner, CCBRT, in Tanzania, I met women recovering from fistula surgery, and the incredible staff who support them. I've met women living with the trauma of fistula before, but this year their stories resonated even more than usual.
My husband and I are expecting our first child in September. Just writing that fills me with joy and fear. However, sitting with these patients at CCBRT, my fears about motherhood seemed insignificant in comparison to their accounts of loss, grief and survival. My fears focus on the future. Their fears are more immediate. Will they come out of future deliveries unscathed? Will their baby survive delivery? Will they?
In the U.S., like most developed countries, we expect a certain standard of medical care. As a mother-to-be, I expect to be treated with respect. I expect that the hospital and medical staff will be prepared with the requisite skills, supplies and equipment to take care of my baby and me. I expect that my husband will be by my side. I expect to leave the hospital with a healthy child, ready to face those fears about parenting.
In Tanzania, mothers-to-be expect to share a hospital bed with two or three other women in labor. They expect to deliver alone because there's no space for the father or family to provide moral support.
But, why should Tanzanian mothers expect so much less than I do?
Thanks to you, we're delivering sustainable change to the Tanzanian healthcare system that raises the bar for quality, respectful maternal healthcare. Your donations enable us to build a stronger, safer future for mothers who, like me, want to experience the joy of meeting their healthy newborn baby. Your support can change the status quo for Tanzanian women and give them access to the quality of care they deserve.
Need a refresher on what you're helping us achieve for mothers? Watch this 3 minute video.
Today, you have an excellent opportunity to boost your impact. Starting at 9am, our friends at GlobalGiving are going to match every donation made through our project page until 11.59pm. Donate today, and invest in building a brighter future for mothers in Tanzania.
Thank you for your continued support,
Abbey
Executive Director
Kupona Foundation
For every donation made in honor of a mother, her name will be entered into our prize drawing. The winner will receive a gift from the Mabinti Center, winner of Accessories Designer of the Year at Swahili Fashion Week 2014. Just email us at info@kuponafoundation.org with the name of a mother you would like to honor for her chance to win!