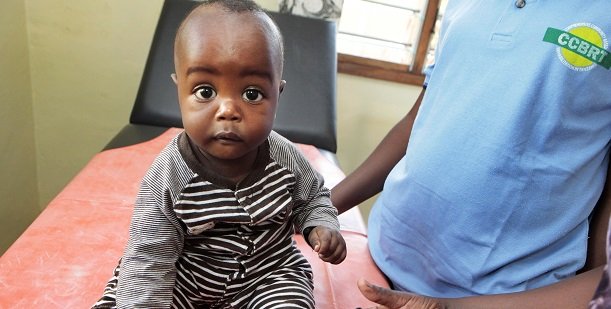 Dear Friends,
Today is Bonus Day!
Starting at 9am EDT, donations made through GlobalGiving will receive a 30% match (up to $1,000 until funds run out), meaning your donation will go even further to change the status quo for Tanzanian women.
The Kupona team is celebrating the first Bonus Day of the year with the CCBRT team in Tanzania! Sami, our Communications and Development Associate, is visiting Tanzania for the first time. Here, Sami shares her thoughts with you on what she's seen so far.
Meeting a real need
"For the past nine months, I have been fundraising for a hospital that I hadn't yet seen with my own eyes. Having now witnessed the impact CCBRT has on the Tanzanian community, I am convinced beyond a doubt that the gifts you are making go where they are needed most.
CCBRT is a clean, beautiful, well-managed facility that places great emphasis on client care and respect for the patient."
What if this didn't exist?
"Watching hundreds of people pass through reception throughout the day, I kept thinking, 'What if this didn't exist? Where would this volume of people go to receive such a level of care?' CCBRT provides access to top-quality services for patients who would otherwise have had to live with debilitating impairments. Given this legacy, it's exciting to think about the life-changing and life-saving services that will be available when CCBRT Maternity and Newborn Hospital opens."
The impact is so real, and so far-reaching.
"Not only are donations reaching the poorest of the poor, but they also are laying the foundation for a stronger healthcare system."
Every mother deserves the chance to greet her newborn child.
A donation made today will go even further. Your support will give women and newborns in Tanzania access to the high quality treatment they need and deserve. Please help us take advantage of the matching funds available. Change a life today!


Thank you for your continued support,
The Kupona team
Check out our blog! We love to share stories of the impact your gifts make.
Want to stay updated? Sign up for our newsletter here!