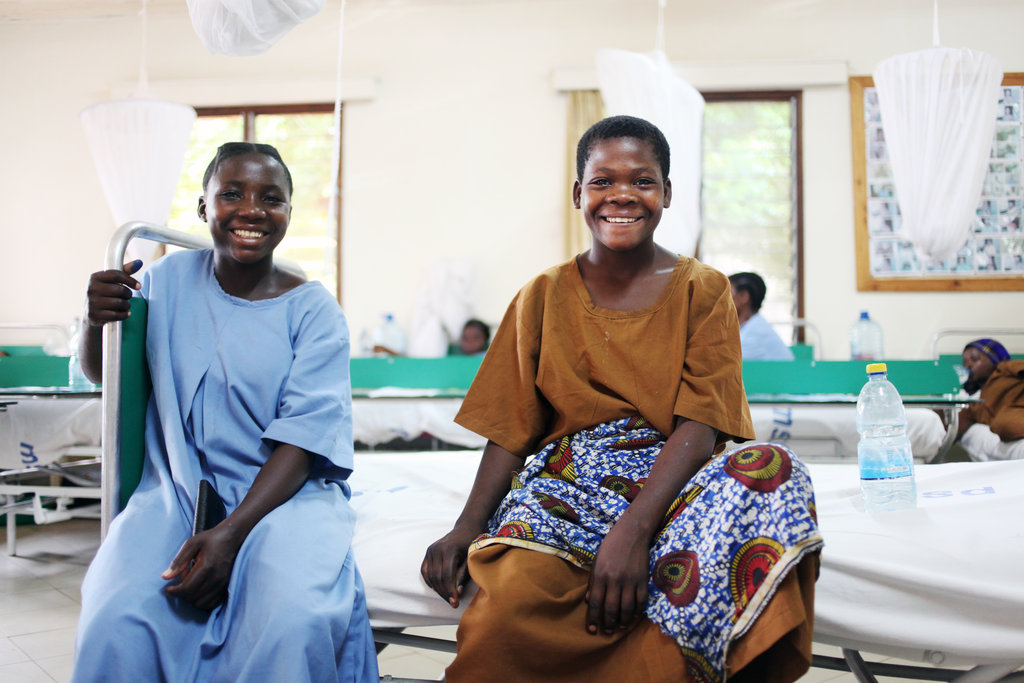 At Kupona Foundation, we are proud of the progress on the ground in Tanzania, including ongoing construction of the hospital, the strengthening of the maternal and newborn healthcare system in Dar es Salaam, and the hardworking healthcare providers at our CCBRT Disability Hospital who are changing lives every day. The following is an excerpt from the CEO of CCBRT's New Year's message. You can read the entire message and see more construction photos on our blog. Stay up to date on our progress and activities by liking us on Facebook or following us on Twitter.
Looking back at 2013, we are incredibly grateful for your support. Thank you for being part of our work.
A message from Erwin Telemans, CEO of CCBRT
"Happy New Year to all of our supporters and friends! The New Year is a time for reflection upon last year's achievements and successes, and for planning how to build upon these in the year to come. As I reflect upon the year that CCBRT has had, I cannot thank you enough for your support.
Our maternal and newborn healthcare programme was integrated into the organisational strategy for the first time in 2013, and in response the Capacity Building and Maternity and Newborn Hospital teams were merged to form a single, comprehensive programme. Over 248,000 hours were spent on construction of our new Maternity and Newborn Hospital, and the facility is really starting to take shape. Since we started construction in December 2011, 4,620 tonnes of concrete, 81,445 concrete blocks, 22,988 metres of electrical cable and 11,467 square metres of roofing have all been used to create the incredible pictures that you see today. Work will continue at full speed in 2014 as we look to HR recruitment plans and move towards securing the funding required for annual running costs.
Capacity building in the sixteen facilities also continued, with incredible achievements in the improvement of clinical standards across the region of Dar es Salaam since the beginning of the programme in 2010. 56% of sites now provide 24 hour seven day a week Basic Emergency Obstetric care and C-Section rates are moving closer to the WHO recommended guidelines. Furthermore, the average quality assessment scores in the region have increased by 13.6% in the last six months alone, and maternal and neonatal deaths are beginning to decline in the region.
This year, we continued to break records in the fistula department as we increased the number of surgeries conducted once again. Recent data shows that, with over 680 women treated in both the Disability Hospital and our rural partner facilities, CCBRT is now one of the largest providers of fistula surgery in the world.
As always at this time of year, I am incredibly grateful to all of our staff and supporters who make it possible for us to change the lives of over one million people in Tanzania each year. I hope you all had a wonderful holiday season with your family, and wish you all the best for the year ahead."