Some of you have heard the story of Beatrice, who received surgery at our hospital in Dar es Salaam for fistula, completed a one-year training course in craft and business skills at our Mabinti Center, and in May, safely gave birth to a healthy baby boy. In 2012, CCBRT treated more than 500 women like Beatrice, repairing their fistulas and giving them true second chances to live their dreams.
Kupona Foundation and our implementing partner CCBRT have been working together since 2009 to transform and improve maternal health care in Tanzania - to prevent fistula and ensure that joy and safety during pregnancy and childbirth is possible for ALL Tanzanian women. Our capacity building initiatives have helped to improve care at 16 existing health facilities in the Dar es Salaam region and highlighted CCBRT as a leader in the area of maternal health. But in 2012, our vision began to take concrete shape with the construction of the new CCBRT Maternity and Newborn Hospital. All funds for the construction and equipping of the new hospital have been committed and progress has been incredible since breaking ground in December 2011. In fact, the kitchen and canteen facilities will be ready for use in the first part of this year, and three of the building blocks have been constructed up to roof level. Twice in 2012, His Excellency President Kikwete of Tanzania visited the progressing site of the new hospital, and we continue to be motivated by this high-level support.
Here in the United States, Kupona's mission to expand private support for CCBRT also reached new heights, with our final tally in 2012 reaching over $219,000 - more than two times our total in 2011! And every dollar will be used on the ground in Tanzania to save the lives of mothers and babies.
We know that, even as our physical facility takes shape, the pressure mounts: we must recruit qualified staff, improve of the regional referral system to prevent overcrowding at the new hospital, and secure funding for recurring operational expenses. In 2012, we worked closely with some fantastic partners to develop a human resources strategy, an assessment of the current referral system, and an evaluation of family planning services in the region. This year will be one of translating valuable information into action and leveraging the gifts of all of our supporters for maximum impact in the lives of Tanzanian mothers and babies. We cannot thank you enough for helping us to come this far, and cannot wait to share with you all that 2013 will bring!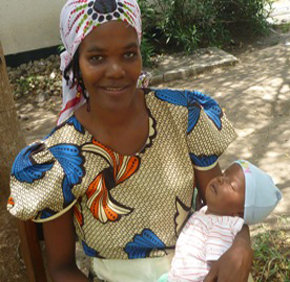 Links: