Project Report

| Oct 11, 2012
Update: Making Motherhood Safe for Tanzanian Women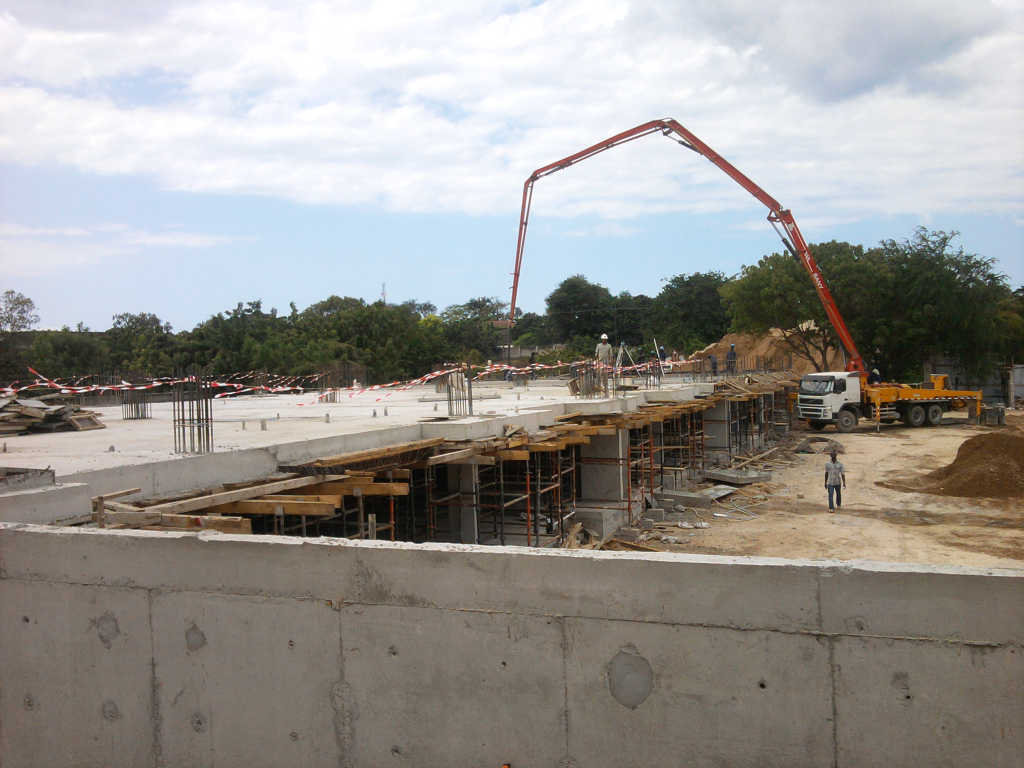 The creation of a new, regional level maternity hospital is a cornerstone of our initiative to reduce maternal and newborn mortality and disability in Tanzania. To date, we've received funding for four building blocks, and nearly half of the funding for two additional building blocks (a funding gap of $3.3 million remains). Four buildings will allow our implementing partner, CCBRT, to address the region's most urgent gaps in maternal and newborn health care by providing emergency obstetric care services for high-risk pregnancies, as well as neonatal care for newborns with complications. These four blocks will have a maximum capacity to treat up to 12,000 referrals (including 5,600 cesarean sections), 3,600 newborns with complications and 8,400 healthy newborns.
Enabling works began in December 2011 for the new hospital, and foundations for all six building blocks have been laid in the hope that sufficient funding can be secured to construct all six blocks, allowing for an increased number of delivery suites, obstetric beds, and neonatal cots, as well as the ability to offer preventative care, health education and family planning services, and early identification of at-risk mothers.
With construction in full swing, we are focusing our efforts NOW on securing sufficient qualified staff to run the new hospital. CCBRT is working with a consultant to develop a comprehensive human resource strategy and effective recruitment procedures, including identifying training schools and offering scholarships to boost the numbers of graduates. The shortage of medical staff in the country is a real challenge, but we remain committed to building up the required skills locally, through our current ongoing trainings at regional facilities, the planned in-service training center at the new maternity hospital, and a developing Consortium project through which members of a group of university-affiliated medical centers in the U.S. will share their experience and expertise with Tanzanians through mentoring, supervision, simulation training and surgical skills. The Consortium's program will implement evidence-based comprehensive emergency obstetrical care (CEmOC) protocols and patient safety programs, with the goal of saving lives now and providing the next generation of Tanzanian medical practitioners the education to save lives in the future.
The emphasis on developing skills locally is just one reason why we are thrilled to announce that Dr. Yoni Barnhard has joined the Kupona Foundation Board of Directors as our new President. Many of you will remember Dr. Barnhard's powerful stories from past GlobalGiving project reports (his "A Slice of Dar" can be found in three parts here). Under his leadership, we know that we will grow Kupona's financial support for CCBRT's work in Tanzania, and bring the vision of the Consortium to fruition - making a substatial and sustainable impact on the lives of women and children.
Links: