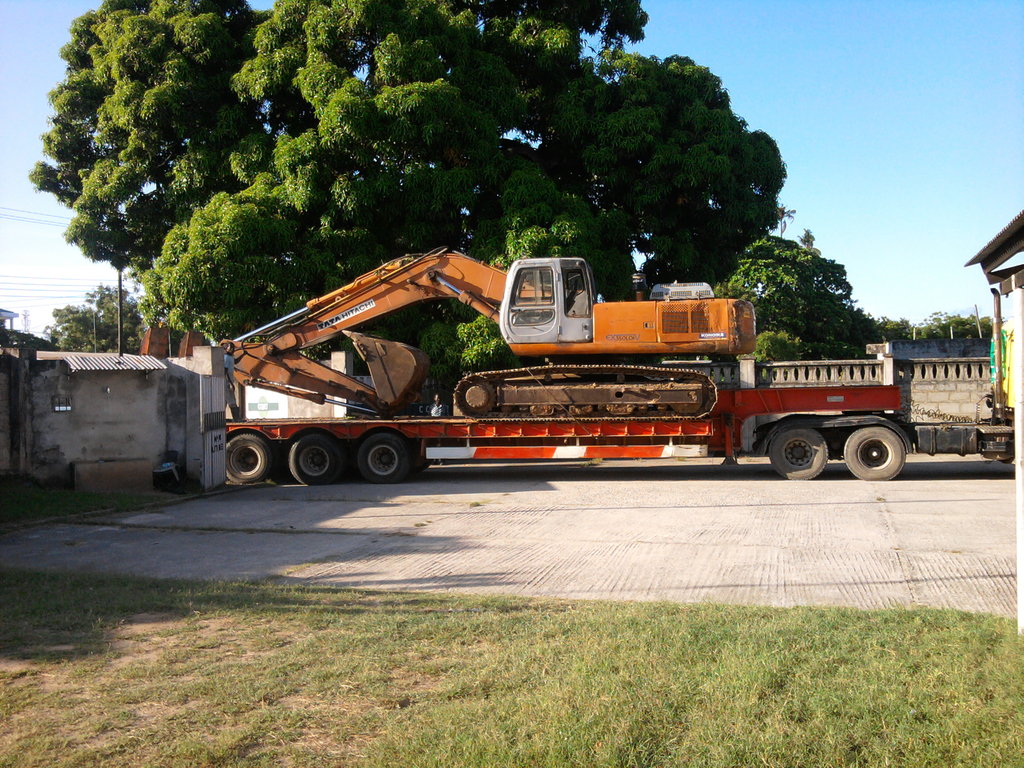 Last Friday, construction officially began on the new Baobab Maternity Hospital in Dar es Salaam, Tanzania. This new facility is a critical component of the Kupona/CCBRT maternal and newborn health program, started in 2009 in partnership with the Government of Tanzania. The first building phase will include 6 operating theaters, 4 delivery suites, a 110-bed neonatal ward, and a 60-bed obstetric ward. These inpatient services will address Dar es Salaam region's most urgent gaps in comprehensive emergency obstetric care.
Construction marks the closing of a busy year for Kupona/CCBRT, and the beginning of a deeper commitment to the women and children of Tanzania. In addition to raising funds for and beginning construction on the new health facility, Kupona/CCBRT spent much of 2011 implementing a capacity development program that will help to reduce facility-based maternal mortality at nine existing health facilities in Dar es Salaam region that account for 75 percent of all the deliveries in the region. We now have a program manager, ob/gyn, midwife trainer, health education office, project administrator, and monitoring and evaluation officer for the program. This team has worked closely with the regional health management team to begin improving standards in maternal and newborn health care.
Health Worker Trainings
Because of a critical lack of healthcare workers skilled in emergency obstetric care, an emphasis of the capacity development program has been on-site training of nurses, midwives, and other clinicians. This year's assessments, training sessions, and ongoing supervisory and mentoring visits to partner sites have resulted in:
- 69 healthcare providers trained in Basic Emergency Obstetric and Neonatal Care
- 217 clinicians receiving continuing medical education in specific skills such as resucitation of a newborn
- 11 medical attendants receiving an orientation in basic emergency and obstetric skills
- 12 nurses receiving anaestetic training.
Infrastructure Improvement
Improving the physical infrastructure at existing health facilities also is vital to improving the health care available to the women and children in the Dar es Salaam region. Therefore, Kupona/CCBRT has overseen the complete renovation of two operating theaters at existing facilities and the distribution of more than $500,000 in new and repaired equipment. Renovations for an additional operating theater, as well as a maternal ward, also are underway.
With several more trainings and additional renovations already scheduled for 2012, Kupona/CCBRT will continue to take the lead in moving the country toward achievement of Millennium Development Goals for maternal and child survival. We especially thank those who participated in our GlobalGiving August Open Challenge for ensuring this progress. Together we raised more than $8,000 in the Challenge! We hope that you will continue to support our work as we move into the next phase of establishing Baobab Maternity Hospital.