Project Report

| Aug 12, 2019
What you helped us achieve in 2018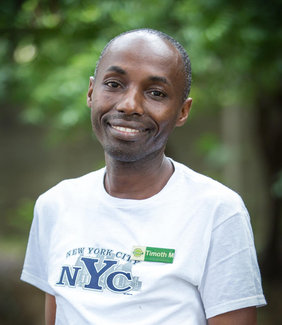 Dear Friends,
Kupona Foundation's 2018 Annual Report is now available!
Thanks to your support in 2018, over 83,400 expectant mothers safely delivered their babies at partner facilities in Dar es Salaam, over 900 frontline health workers were trained in the provision of high quality maternal and newborn healthcare and over 700 clients, including 107 fistula patients, received respectful, appropriate family planning services at CCBRT's family planning clinic, Tim's Corner.
For staff like Dr. Timothy, who has worked on CCBRT's Maternal and Newborn Healthcare Capacity Building team since 2013, on-going training is a critical component of quality healthcare. In 2018, he offered vacuum-assisted delivery training to 97 providers in seven of the the busiest Dar es Salaam health facilities. The results? Average skill scores of participants increased from 53% to 85% at the conclusion of the training.
Dr. Timothy recalls entering a busy labor ward one morning, where the doctor on-call was finishing his eighth Caesarean section in 24 hours. Exhausted, he asked Dr. Timothy to attend to the final woman waiting for surgery. Dr. Timothy performed a successful vacuum-assisted delivery, avoiding the need for surgery all together. "The doctor observed my procedure and insisted that he would not leave until he learned how to do one, too. And the mother had not wanted an operation - she was so thankful for our help."
You can read the rest of Dr. Timothy's story, and other stories of lives changed through your support by accessing our 2018 Annual Report.
Thank you for your partnership in 2018, and for your continued generosity as we work to change the status quo for Tanzanian women.
Are you feeling inspired? GlobalGiving's Little by Little campaign is underway this week.Beginning at 9:00 am ET on Monday, August 12th and until 11:59 pm ET on Friday August 16th, donations up to $50 will be matched at 60%.Please consider sharing this Project Report via email or social media with a note about the matching funds and why you give to support more health workers like Dr. Timothy and the mothers, babies, and families they serve.

With gratitude,
Abbey Kocan
Executive Director, Kupona Foundation