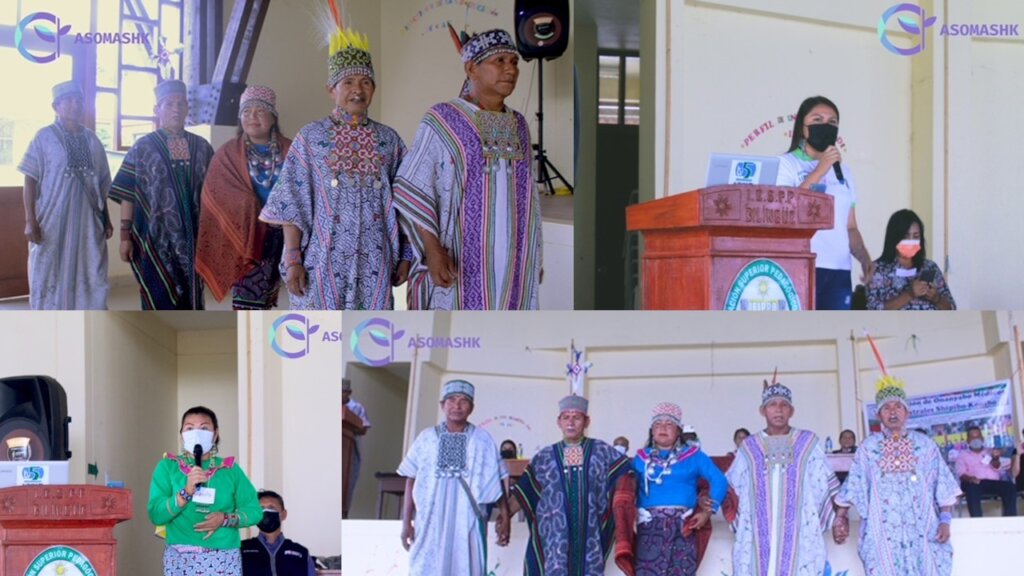 Dear friends and donors,
Thanks to your generous support, we have been able to send a major first donation to ASOMASHK, the Association of Ancestral Shipibo Healers, which enabled them to set their "Onanyabo in Action" initiative into motion.
At the end of January, they held their second Shipibo-Konibo Ancestral Physicians Convention, in which approximately 100 men and women Onanyabo (ancestral Shipibo healers) participated. The event was a great success. Besides discussing internal and strategic issues of the organization, a major point on the agenda was to collectively develop a strategic plan, program, and schedule of medical visits to native communities, which is the essence of the initiative our project on GlobalGiving supports.
Starting February 10th, a delegation of six Onanyabo, accompanied by representatives of the regional health authorities, will visit the upper Ucayali area in the Tahuania district, Atalaya province, and Ucayali region, to provide support to seven native Shipibo communities (Bolognesi, Betijae, Fernando Stall, Tupac Amaru, Tumbuya, Shahuaya, and Sempaya). The delegates traveling to the communities will hold free information sessions to combat misinformation and promote preventive health measures within standard medical care, provide treatment using ancestral healing techniques, and collect data related to the triage, diagnosis, and treatment of patients for further analysis in the development of strategies for long-term care and crisis response. Your donations will cover the costs of transportation, food, lodging, supplies, materials, and stipends. This first relief action is expected to take three weeks.
Your donations also secure the continuity of ASOMASHK's intercultural radio program, "Jakon Shinan Joi - Cultural Orientation." The program is broadcast on Saturdays at 7am and Sundays at 9am, on FM STEREO 100 La Primerisima, and features representatives of ASOMASHK discussing important topics such as strengthening and revitalizing the Shipibo-Konibo culture with regards to its customs, traditions, singing, music, art, food, history, and legends, as well as issues related to the empowerment and defense of their ancestral medicines.
Lastly, ASOMASHK is locating and securing an office space from where they can centralize and run their administration and initiatives.
Thank you for your ongoing support of their mission to help the Shipibo regenerate from the pandemic!
With gratitude,
Chaikuni Institute & Temple of the Way of Light on behalf of ASOMASHK