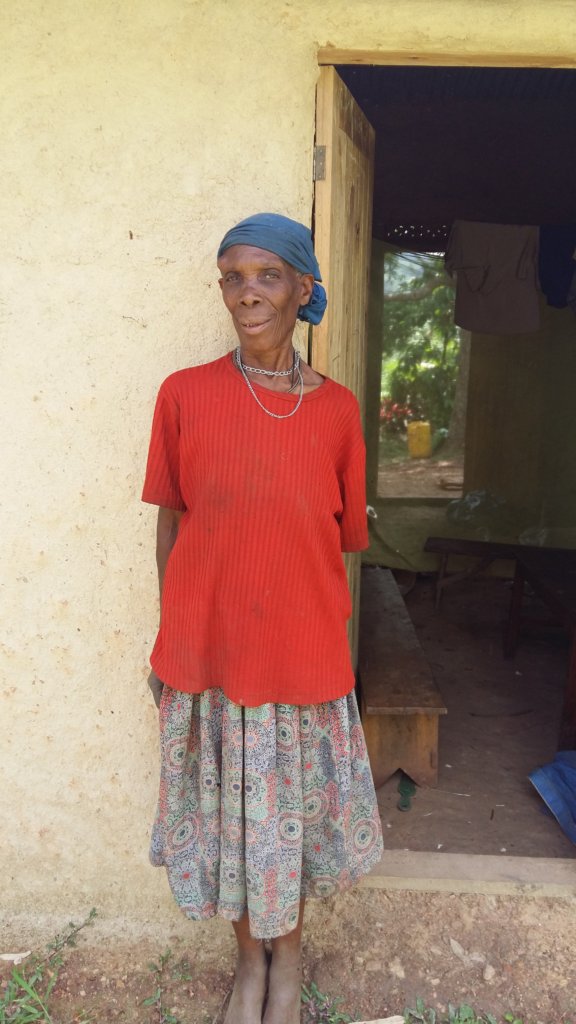 YOUR grandmothers are so grateful for YOU!
At the age of 70, Joyce had never had a home of her own. She lived with her daughter and brother-in-law. Then she moved to stay with her son where she slept in a storage area with the chickens. Joyce says she was not respected in her community and had "no hope or love" in her life.
Then one day, a neighbor told her about YOUR Nyaka Granny Groups. Since there was a meeting nearby, Joyce decided to attend. At the meeting she met grandmothers like her who faced big challenges. She realized that she wasn't alone. She decided to become a member.
Not long after joining, Joyce received a home visit from the group's leaders. They saw that she desperately needed a home of her own. Thanks to YOUR partnership and support, the grandmothers in Joyce's group were able to build her a brand new house, smokeless kitchen, and pit latrine to call her own.
Joyce's new home has been truly life-changing. Because of YOU, she can care for her three orphaned grandchildren. She is in control of her life. She has been able to save money, because with a house of her own she has a safe place to keep it. She is more motivated to work in her fields and garden--She even received a small loan from her group to buy chickens! Joyce says that she now sleeps through the night for the first time in her life, safe and comfortable in her own bedroom. For the first time, she has hope for the future thanks to YOU.
YOU are changing the lives of grandmothers like Joyce every day!
Thanks to YOUR partnership YOUR grandmothers have dignity, respect, and freedom.
Thank YOU and Happy New Year!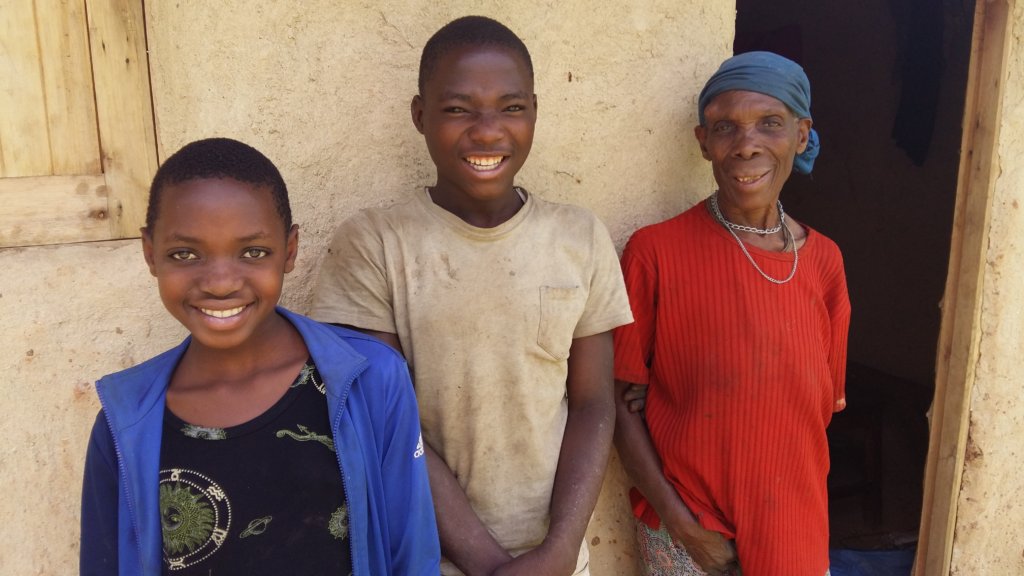 Links: