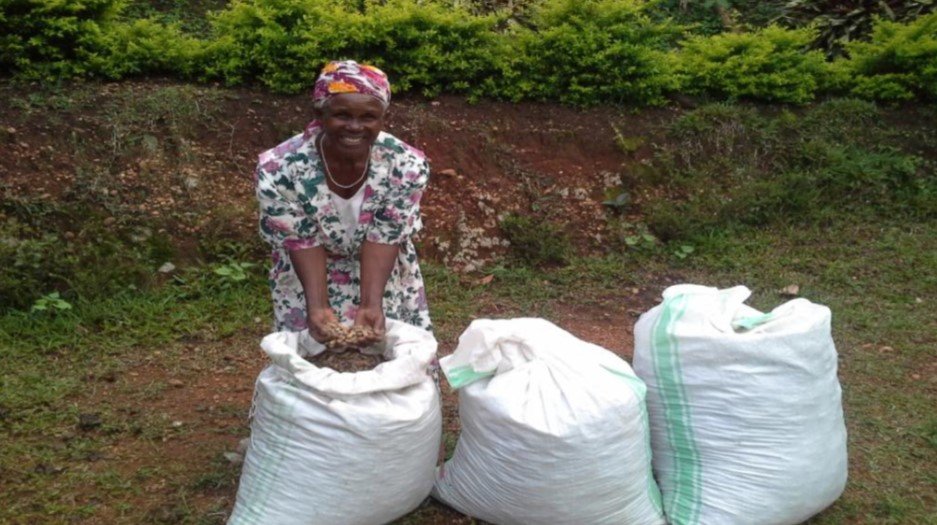 The incredible work YOU are doing for your grandmothers in Uganda is
Volonica is one of the 7,004 grandmothers YOU are supporting through this project. She is 67 years old and raising one grandchild on her own. Her grandchild came to live with her 14 years ago after the death of both his parents from HIV/AIDS.
Volonica had a wish to start farming to help support her family. Unfortunately, with no bank or prior credit, she didn't have the ability to start up a business to help keep her family fed and healthy.
Her Granny Group gave her a loan and free training to help her get her busines going. Volonica was able to improving her farming techniques so she could grow enough food to feed her family with a surplus to sell.
Volonica thanks YOU by saying, "You have given me what I need to walk out of the poverty that had once enslaved me."
Grandmother loans average at $20 USD. For such a small amount of money, a grandmother like Volonica can build a busines that will support her grandchildren's educations, provide food for her family, and have enough money to pay back her loan.
Thanks to YOU, grandmothers have improved their lives and the lives of the people in their communities.
The impact you are making will be felt for generations!
From the bottom of our hearts, THANK YOU!
Links: