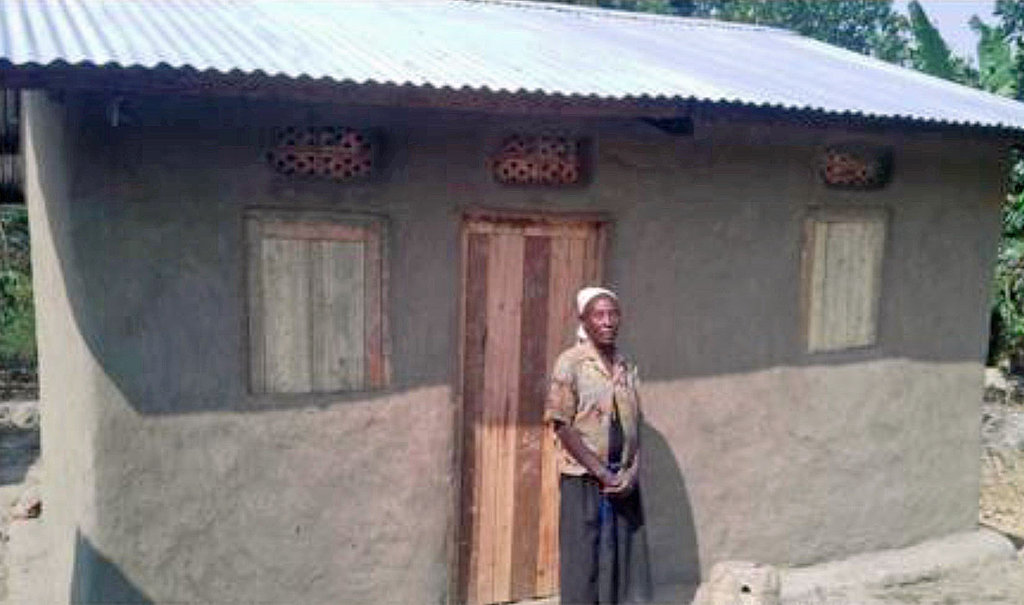 Look at YOU! You're amazing.
No, really. YOU are!
YOU do so much to help YOUR Nyaka grannies of Nyaka. YOU make me proud.
Look at what you've done recently:
YOU have saved a family. Fausta is a 65-year-old widow who was blessed with 8 children and many grandchildren. Unfortunately, only 2 of her children are still alive today. Currently she lives with 4 of her 12 orphaned grandchildren. In 2013 through the Nyaka granny housing program YOU gave her a new house and kitchen.
When we visited her at her new home, she was very happy and said, "Thank you for saving me from a collapsing house."
Before YOU, she lived in a house full of cracks in the walls and the roof was leaking. Whenever it would rain at night, the granny and her grandchildren used to spend sleepless nights while standing in one of the corners in their old house.
Not only did you provide safe shelter for this granny and her grandchildren, but you are letting them live a healthier life and giving the grandchildren a better opportunity and change for school.
She said, "I am going to ensure that this house is kept neat and my compound will always be clean. My grandchildren are also very happy and I want them to study hard and become very prominent people in Uganda."
YOU have fulfilled the dreams of this and so many other grandmothers! Keep up the great work!
Thank YOU so much!
YOU can help us keep more families safe and together!
Join us for the 2nd Bonus Day of the year!
Wednesday, May 7th at 9:00am (EST)
Here are the details:
30% matching

Donations of a $1,000 or less matched

$75,000 available in matching

$1,000 bonus award for most individual donors

$1,000 bonus award for most money raised

Matching begins at 9:00 am (EST)

Matching lasts until funds run out or until 11:59 pm (EST)
Want to stay informed about this event? Like our Facebook Page and attend our Facebook Event!
Links: