Last night, while you enjoyed a good night's sleep nestled in the comforts of your bedroom, a Nyaka grandmother slept huddled on her dirt floor. The thatched roof of her home is so degraded that when it rains, water pours in on her and her grandchildren.
Night after night, thousands of grandmothers in Uganda gather their grandchildren to the center of the room where they all huddle on the floor to protect one priceless possession – their grandchild's school uniform.
Despite the rain and impossible circumstances, their grandchildren will attend school in the morning in clean uniforms because of their grannies.
When YOU first heard about this situation, YOU helped raise the funds so we could build new homes for our grannies together. At the end of 2012, we were able to help move our grannies into 12 model homes complete with a kitchen and pit latrine!
And at the beginning of this year, we got started on an additional 13 homes! Construction is still underway and we are so thankful for YOUR support!

YOU have made the dream of these homes a reality.
You can do more
Please give a Mother's Day gift in honor of a woman who has sheltered you and kept you safe when you needed it most.
Starting now, GlobalGiving is giving away $5 for every donation made as a gift (using a GlobalGiving tribute card) through May 13. And to sweeten the deal, they're offering two $1,000 bonus awards: one for the most money raised and another for the most donors in this campaign.
This Mother's Day, let's make sure the grannies you love can rest peacefully in a home built to shelter their children from the rain.
Thank you!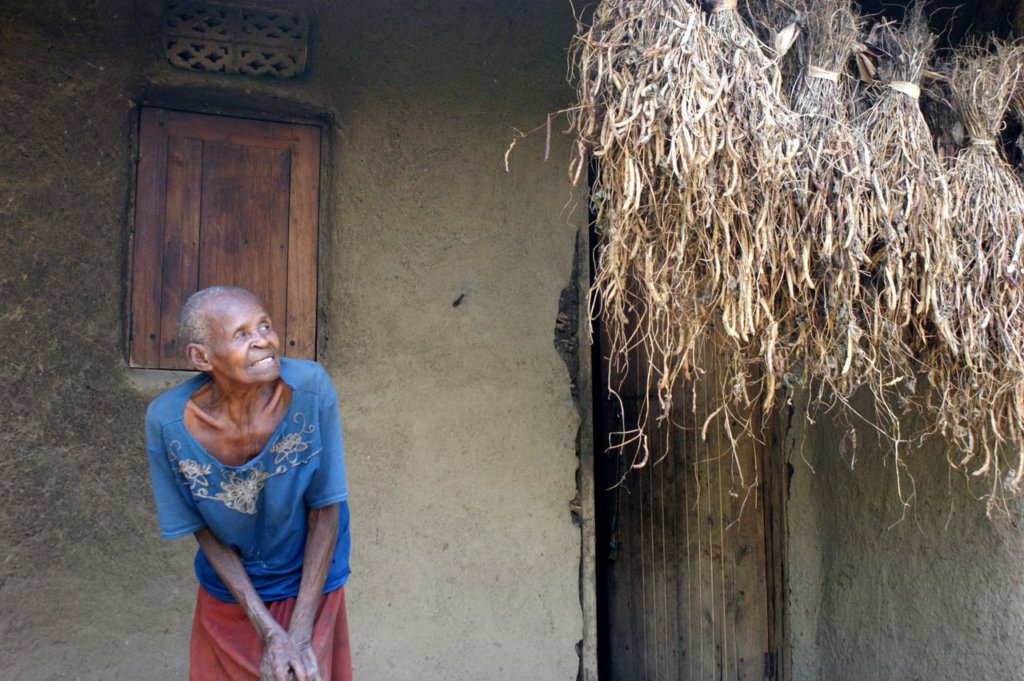 Links: