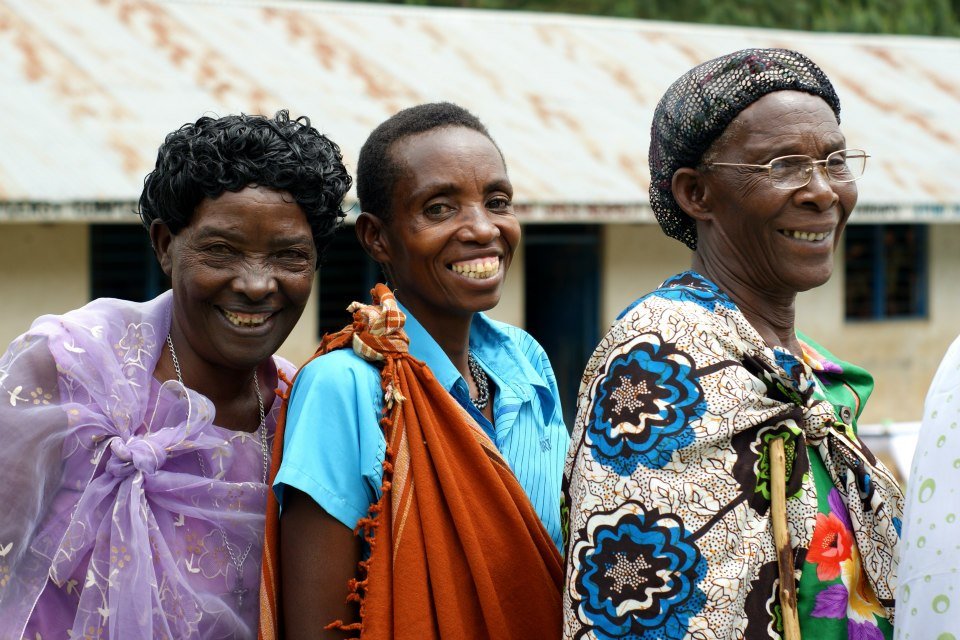 Season's greetings, friends of Nyaka!
Last week was a very special time for our Nyaka and Kutamba Students, as well as our pioneer Secondary School students. Together with the grannies, we got to watch our Primary 7 and Secondary 4 students don their purple, green, and black caps and gowns for a graduation celebration!
That's right—the students YOU've supported all along have just completed another year of school! Because YOU've supported the Nyaka grandmothers, the loving caregivers of so many of our students, YOU have allowed these grannies a chance to give their grandchildren something they might never have had, an education.
Take grandmother Alice Tukahigwa, for example. Before Nyaka connected with her, she was living in poor health and unable to pay school fees for her granddaughter, Vastina. Through YOUR generosity, Alice has been able to send Vastina to Nyaka schools.
"My child is now at school learning every day, and she is healthy because of Nyaka," Alice recently told us. "It makes me very happy to see my child at school studying. Thank you!"
This graduation is a truly monumental event in their lives, and it would not have been possible without YOU!
You have the opportunity today to re-invest in their lives in a deeply meaningful way.
From now until the end of the year, GlobalGiving is matching all recurring donations by 100%! And there's still $22,000 available in matching funds! That's a lot to share!
Let's celebrate this opportunity and all we've accomplished together this year through a gift that will count twice as much!
You know what's even better? GlobalGiving is making it easy to give a gift in honor of your friends and family. It only takes a few seconds, and you can print off a holiday card with your donation here!
One of our Nyaka volunteers, Amber Davis Collins, made it to Uganda just in time for the ceremony! She made a lovely short video for all of our supporters--that's YOU! Click here to watch the video now.
YOU made all of this possible! And we feel so lucky to have your support.
Want to check out everything YOU helped make possible this year? Browse back through our blog to read up on many of Nyaka's inspiring stories!

As always, we thank YOU and value YOUR support.
Please consider a recurring donation of $10 or more today.
Happy Holidays!
Links: