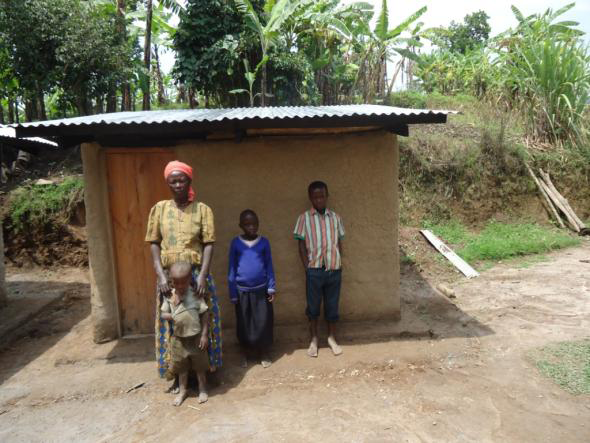 Your dedication has inspired us!
We are making a new commitment to the grannies of Nyaka.
We are commited to providing services to three more districts - a total of approximately 15,000 grannies!
Click here to watch the announcement from Executive Director and Founder, Twesigye Jackson Kaguri as he announces our new commitment at Clinton Global Initiative.
In the month of September, you helped provide 16 houses, smokeless kitchens and sanitary latrines for Nyaka grannies like Granny or Kaaka Kyarimpa.
You are fantastic!
On October 17th, Global Giving brings you the final Bonus Day of the year. Starting at midnight, all gifts will be matched at 30% up to $1,000!
Grannies like Kaaka Kyarimpa are still waiting for your help!

67 year old Kaaka Kyarimpa lives in Byongo Village near Kutamba Primary School. She cares for three grandchildren and is active in her grandmother group. She lost her husband a long time ago and since then she has been staying in difficult conditions.
Kaaka Kyarimpa is sickly, has no source of income and finds it difficult to provide enough food for her family. She was forced to abandon her house when the lower side collapsed (see below) and she could not raise funds to repair it. Luckily her neighbor was able to give her a small room where she could stay with her grandchildren.
As one of the beneficiaries of the 2012 Nyaka Housing project you support, Kaaka Kyarimpa and her grandchildren will live a better life because of her improved living conditions that include a new house and a pit latrine. (See below.)
Do you see that little one standing right in front of Kaaka Kyarimpa?
That child is a nursery student attending Kutamba Primary School that will now be able to rest in a safer home, have a healthier caregiver and be less likely to catch diseases due to the use of an unsanitary latrine.
YOU did all of that.
So today, celebrate your personal fight against poverty by doing three things.
Give yourself a pat on the back. You deserve it.
Sign up to give $25 monthly - enough to provide

twelve microfinance loans

!
Invite 30 friends to join you by sharing on Facebook, Twitter or Tumblr. Blog about it, why don't cha?
Your impact is HUGE and we could not continue to do this work without you!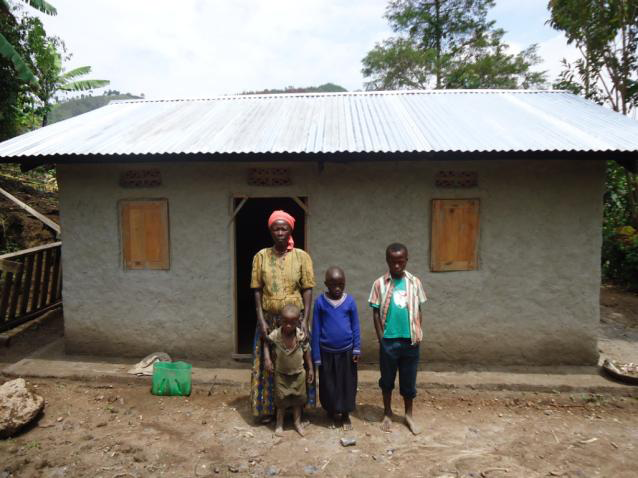 Links: