We have BIG news!

As our students' and grandmothers' most important partner, we want YOU to be the first to know that YOU have made something really special and important happen for them.
Thanks to YOU and YOUR unwavering support...
Twesigye Jackson Kaguri, Founder & Executive Director of The Nyaka AIDS Orphans Project, has been selected a CNN Hero!
Click here to WATCH the powerful feature NOW!

This is life-changing for the 584 students and 6,500 grandmothers and 34,525 grandchildren they are raising through your support.

How?
Millions of viewers around the world will see this feature and learn about our true heroes - our students and grannies!

What's next?
A distinguished panel will select the final top 10 CNN Heroes for 2012 in early fall. After that, viewers like you will vote for the number one 2012 CNN Hero of the year.
What can you do now?
Watch the feature. Organize a viewing party in your home or office. Then take action by sharing the video with your friends, co-workers, fellow Rotarians and service club colleagues, religious community, Facebook friends, and other people and businesses in your life.
Commit to sending it right now with a message that says:
Take the time to watch this clip about my friend Twesigye Jackson Kaguri, a special CNN Hero.
Finally, we've enclosed a copy of our Annual Report. We know you are very busy saving the world, so we made it only 4 pages this year. We've also updated our website with new stories and pictures, so head on over for more information about what you've accomplished this year!
Thank you for your continued support! The lives of our true unsung heroes, the Grandmothers of Nyaka, have been changed forever because of YOU!
Janis Simon & The Nyaka AIDS Orphans Project Board of Directors

PS - Thanks to your generosity and your commitment to change, you raised a combined total of $388! -- that's enough to provide the construction cost of a new, sanitary kitchen that will help prevent childhood illnesses.
Click here and let Peace remind you just how big that deal is!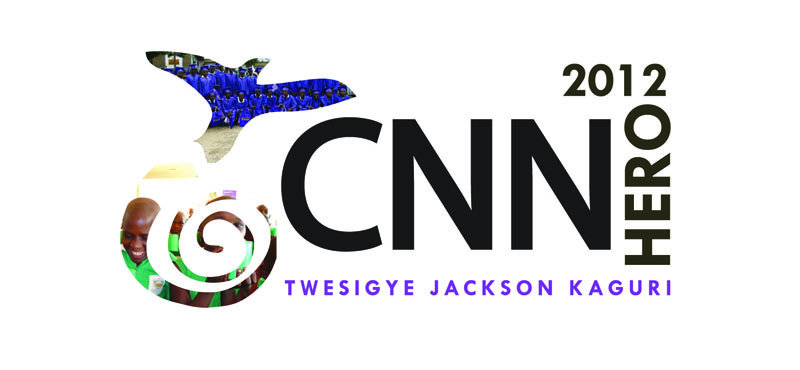 Links: