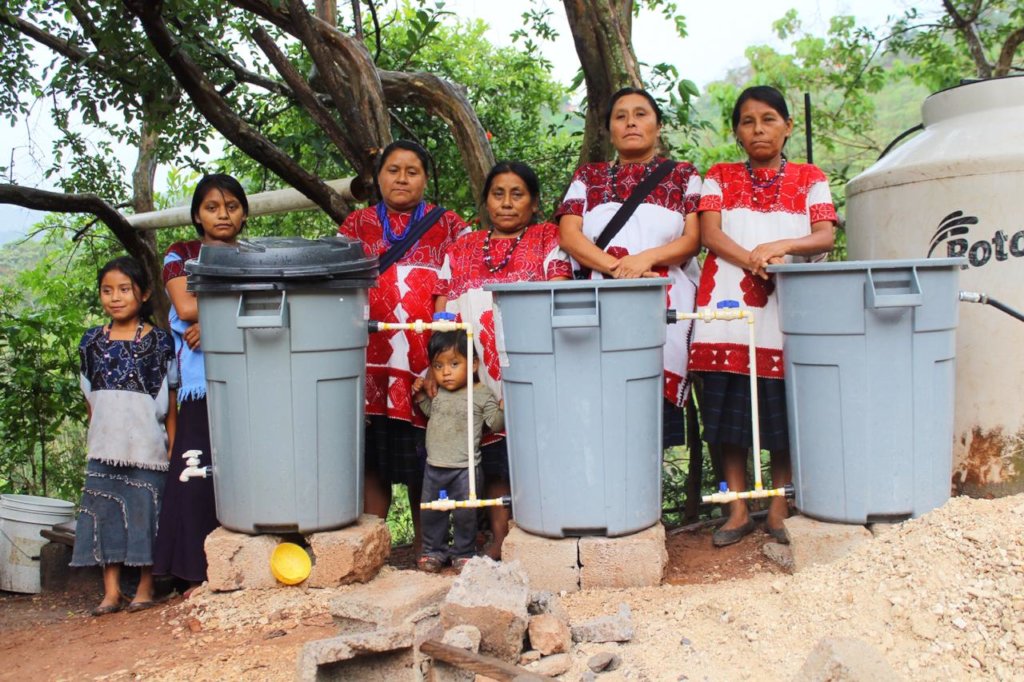 Dear friend,
Thank you for being a part of this project and for your interest in learning about the advances of health and nutrition programing in Chiapas. As with most non-profit organizations, we have undergone some changes to our operational plans this 2020. The global spread of Covid-19 has had effects across Mexico, including in the Los Altos region where we work in this project.
In the spirit of sharing some good news in an otherwise dark time, here are two of the achievements we had this trimester, up until Covid-19 made our visiting the communities unsafe for our teams as well as the remote tzotzil families.
Bio filter for water. Right before we paused our visits to communities, in February a bio filter was built the community of Tzacucum in Aldama, Chiapas. A bio filter is a tool that helps remove contaminants from the water using materials such as: coarse gravel, sand, biochar and stones, the purpose of which is that the quality of the water is safer for home use. Eight people from the group in Aldama participated in the preparation of this filter (as seen in photos). Access to clean water is one of the most important determinants of childhood health, and we are thankful to have built this filter as access to water is more important than ever.
Beekeeping. Beekeeping is important for environmental protection, biodiversity, and as a source of employment and income generation for many families. That is why in the community of Xulumo Aldama, Chiapas, we carried out activities such as strengthening of hives and raising queen bees to introduce to weak hives. Three people who participated in the workshop learned about these activities in order to improve the management and control of diseases in bees and obtain better quality honey and derivatives in the future. During the pandemic our agricultural coordinator has traveled to the hives several times to provide essential maintenance and supervision. However, in to provide the least risk these visits were carried out alone and without calling families to be present. We were able to carry out a few visits before March, like the one in Xulumo pictured below.
We look forward to working with the communities in person once again as soon as we evaluate that it is safe. Through these trimestral reports as well as through our Facebook (@AmextraOficial) we´ll be sharing more information about the achievements we have throughout the following months.
Stay healthy and safe.