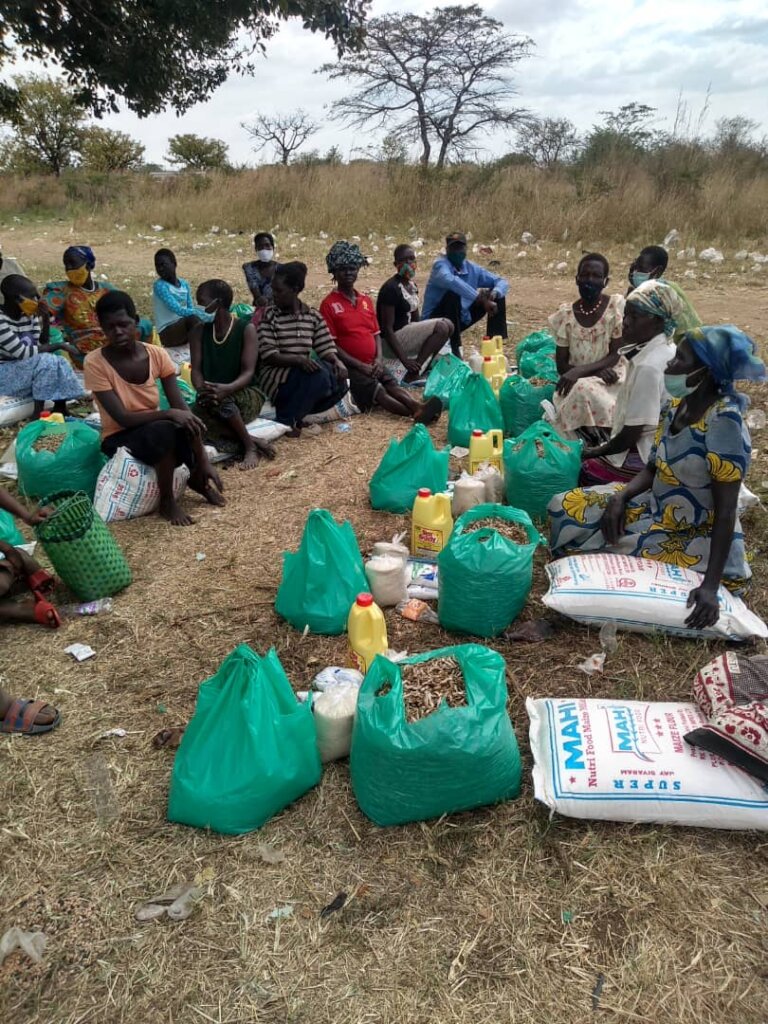 ACTIVITY REPORT ON DISTRIBUTION OF FOOD ITEMS TO NODDING SYNDROME PATIENTS CARRIED OUT ON 24TH DECEMBER 2021
Reporting period 1 February 2022
Date: 1 February 2022
Introduction:
The Nodding Syndrome patients assistance is one of the components embedded in the programme being helped by GlobalGiving. It is implemented by River Fund Women Association CBO located in Kitgum District, Northern Uganda.
The project aims to help the patients with food items as well the sanitary towels.
The food was distributed as mentioned above to help the needy enjoy Christmas.
They were twenty (20) household.
ACTIVITY REPORT OF GIRLS EDUCATION SPONSORSHIP PROJECT
Reporting period: 1 Feb 2022
Date: 1 February 2022
Introduction
The girls sponsorship sub component of feed education and empower girls and women of Acholi supported by GlobalGiving. It is implemented by River Fund HIV/AIDS family support women association, a CBO located in Kitgum district northern Uganda. The river fund USA provides leadership and support.
The project help prevent dropouts of secondary school through provision of school fees, sanitary towels and mentoring.
Number of girls under sponsorship:
There are twenty girls being the beneficiaries.
Payment of school fees:
The school fees for 1st term 2022 has been paid fully.
School visit:
Mentors will the girls monthly to encourage them.
Challenges:
Some girls reported late at school.
Conclusion
We wish to extend our appreciation to the River Fund team in USA and our donor in the GlobalGiving who are helping River Fund members in Kitgum district to make it possible to help the needy girls educate and Nodding Syndrome patients.