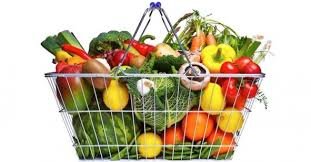 Dear our friends and our supporters,
We are looking for volunteers to help with Nutrition and Faintness Program as fitness coaches since our past coaches, Renee and Mary Ann, completed their volunteering period in January. Women are worried about their health after they lost a remarkable amount of weight and ended up gaining it back. It is hard for us, but we do not have any alternative choices.
This program is about changing the culture and eating habits of immigrants. Living in America is a different lifestyle. There is less walking and more driving, lack of access to fresh organic food, and less of manual work at home. As a result, all these factors lead to obesity and an unhealthy life.
We covered label reading, food facts, and healthy food cooking demonstration. We are planning to make the traditional meals from different countries healthier by substituting some unhealthy ingredients and the way of cooking by focusing on baking, grilling, steaming, etc.
In addition, I reached out to a volunteer who expressed her interest in helping with nutrition, on Wednesday April 12, 2017. She focuses on traditional food and substitutions. I sent her a volunteer agreement form and I am still waiting for the returned document in order to call our clients to set up time in order to layout the schedule and the syllabus.
On March 10th, I had the grand opportunity to be a guest speak at Women of Grace event organized by Parkview healthcare System (PHS). The Diversity Director of PHS reached out to me on April 15th and told me PHS is interested in supporting our program. We were very excited to hear that and hoping that women start to benefit from this program to maintain their healthy lifestyles and their families'
Moreover, the DWN and its partners were able to provide immigrant communities in Indianapolis with access to nutritional programs, healthy cooking, and smart shopping classes as well as access to education and resources about nutrition. As a result, with the help of our donors, our volunteers, and our partners we were able to provide these women with service for their healthier lifestyle for themselves and their families.
Thank you so much for your support.