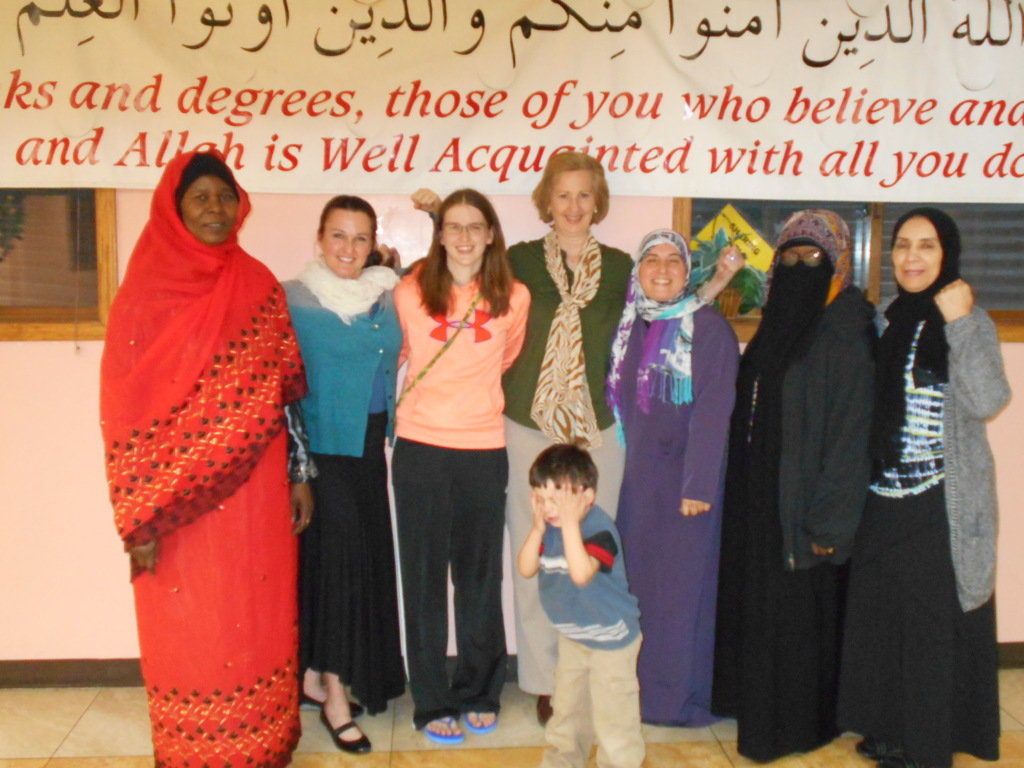 Dear friends,
Thank you for your generous support that helped our diverse community to learn about healthy food and fitness. Happy New Year to you all! I hope that 2017 is great year for our generous donors and our beneficiaries.
After our successful pilot program, we, the Darfur Women Network (DWN) is working diligently to continue to secure a place for exercise and nutritional education. We partnered with the Islamic Association of Muslims of Indianapolis and Hoping for Hope.
We were able to have a nutritional education and cooking demonstration. We had an experience dietitian led the nutritional education demonstration. The program was about making traditional food from many countries healthier. We substituted unhealthy ingredients with healthier options. However, our volunteers were too busy to continue with the program. Her absence affected the program and the families.
Since our fitness coaches, Renee and Mary Ann, completed their volunteering period, we are looking for volunteers for to help with fitness. Unfortunately, we haven't found any yet. Women are worried about their health after they lost a remarkable amount of weight and they have gained it back. It is hard for us, but we don't have any alternative choices.
Moreover, the DWN and its partners were able to provide immigrant communities in Indianapolis with access to nutritional programs, healthy cooking, and smart shopping classes as well as access to education and resources about nutrition. As a result, with the help of our donors, our volunteers, and our partners we were able to provide these women with service for their healthier lifestyle for themselves and their families.
In 2017, we continue reaching out to different people and organizations to find those who are passionate to support women, immigrants, and healthy lifestyles for women to support us to achieve our goals.
Please support us, volunteer, share our link with your network, and give us feedback.
http://darfurwomennetwork.org/darfur-women-network-nutrition-label-reading-session/?
Thank you so much,
Mastora Bakhiet