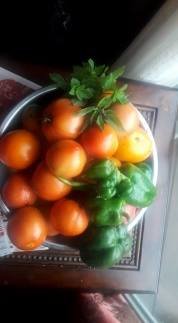 Dear all,
Happy Thannkgivings! Thank you for your generous donation to support our needs. Please continue help us to achieve our goals. We are grateful for your support.
Fitness and nutrition are very important for all ages and for all kinds of people. Teaching immigrant communities, particularly women, about nutrition, healthy cooking, and their eating habits. Moreover, encouraging women to learn about a more active lifestyle leads to unhealthy lifestyles in immigrants. They need to acknowledge that fitness has not been traditionally recognized as it has not been a part of their regular routine, education, or cultural background.
Darfur Women Network (DWN) provided nutrition and fitness services for six months. During that time our volunteer instructors taught the immigrant women and some American women about healthy eating and fitness to reduce obesity, risk of disease, and overall encourage a healthier lifestyle. In addition, they learned about growing their own fruits and vegetables in their backyards to ensure inexpensive organic vegetables.
https://www.globalgiving.org/projects/nutrition-and-fitness-for-immigrant-community/
Thank you