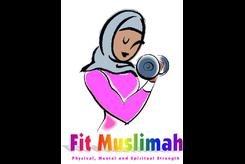 Dear friends,
The Darfur Women Network initiated the Nutrition and Fitness project for immigrant women to help them to change their own culture to maintain their healthy lifestyles.
In fact, exercise is one of the most important for them to lose weight, lower the risk of some diseases, and feel happy about themselves.
As we shares with you on November 2017, we are hoping to duplicate our program to benefit immigrant women. Now, a few young women have joined some fitness clubs, but there are many are still need help to change their culture and exercise.
Immigrant women are in need to learn how they can set up their fitness goals and how to work out to achieve their goals.
We were working with students from Butler University to help us. The students each had 20 hours to help. Therefore, we had students write some grant proposals and we are waiting for the response.
If you have any ideas, please share them with us!
Your recommendation and your feedback are valuable to help us to improve this project.