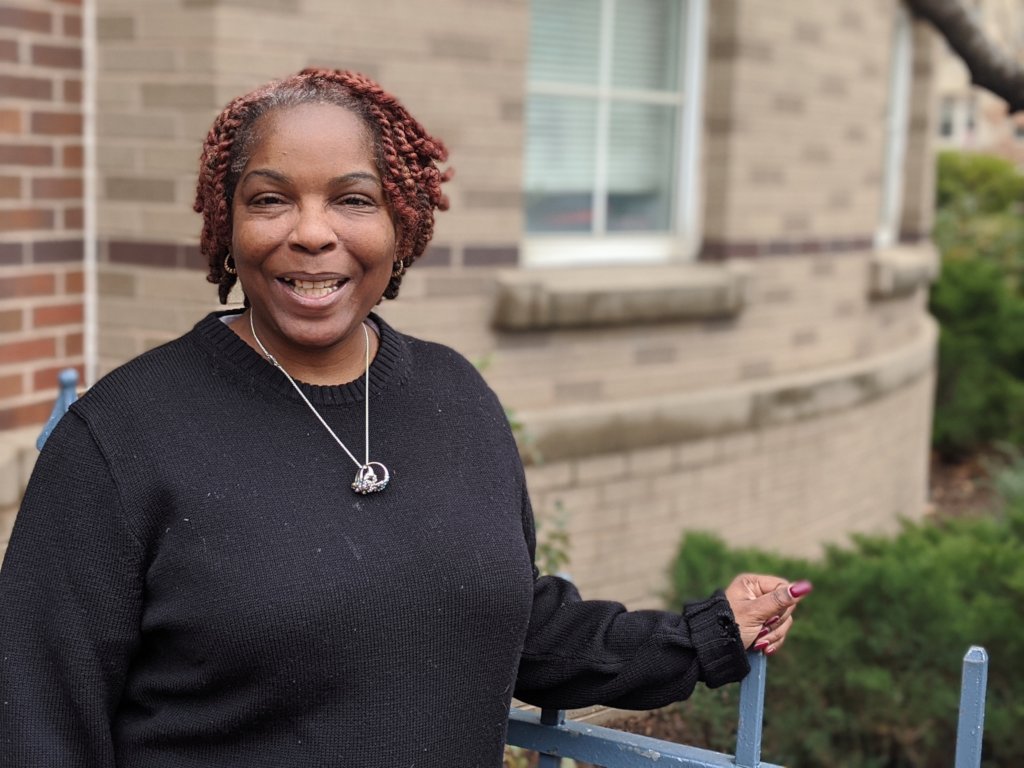 Since November 2015, 176 donors have raised over $12,900 and purchased nearly as many meals for homeless and low-income women in Washington, DC. In December 2019, we celebrated our largest single donation through GlobalGiving - $500! Thank you for your support!

People experience homelessness for all sorts of reasons; lack of affordable housing, medical emergencies, job loss, mental health concerns or the death of a loved one. Village resident and 2020 Annual Gala and Auction honoree, Sharon came to the Village looking for the support she needed to navigate buried mental health challenges.
Leaving an unhealthy marriage behind, Sharon suddenly found herself alone and struggling. Upon finding N Street Village, she was quickly surrounded by an incredible network of people dedicated to providing structure and stability back in her life.
Through programs like the MARJ & MAK Vocational Center, which helped her find employment, Sharon has been able to prioritize herself for the first time in a long time and is confident she is on the right path.
Today, she lives in Permanent Supportive Housing in our flagship location and has a job through UPIC Health. Since the gala, she received a promotion at work and is now working full-time from the safety of home.
"Despite everything, I feel a sense of stability. With the support of N Street Village, I recently got a promotion at work and have been fortunate enough to work remotely through the COVID-19 pandemic."
--
Sharon is featured in our 2020 Gala video.
Links: