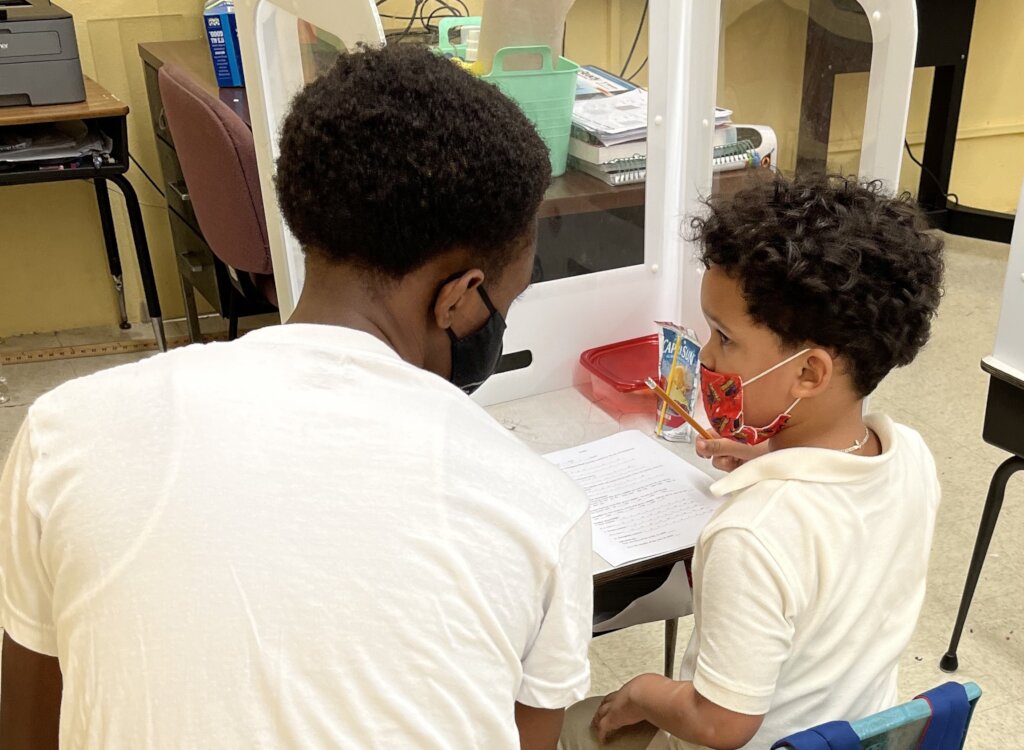 This winter season, the theme for the Nonprofit Consortium has been strategy. As we look forward to the next 5 years and beyond, the Foundation has deepened its commitment to identifying new funding opportunities specifically for capacity building within the sector. And while a lot of the work undergone over the last few months has been internal, we are excited to share a few of our big wins with our GlobalGiving Family.
SCF Awarded 160,000 to 11 Consortium Members for Emergency COVID Relief
In November of 2019, the Foundation opened an invitation-only CARE Grant cycle aimed at providing capacity-building support to Nonprofit Consortium member organizations. Applications were carefully reviewed by the Foundation's Grants Review Committee, with the following nonprofits and charitable projects receiving awards between $10,000-$15,000:
Caribbean Center for Girls and Boys of the Virgin Islands: Out-of-School Programming
Caribbean Museum Center for the Arts: Art Ignites!
Diane Hampton Breast Cancer Project: Art Therapy Workshops
FYR is LIT: BLAZE Literacy and Teen Leadership Development
Music in Motion: 39th Dance Season
St. Croix Environmental Association: Afterschool Environmental Education
St. Croix Landmarks Society: Junior Preservationists Program
St. Croix Long Term Recovery Group: Resilience Hub Planning
Virgin Islands Architecture Center for Built Heritage and Crafts: Strategic Development Organizational Capacity Building
Virgin Islands Good Food Coalition: Organizational Capacity Building
World Ocean School: Roseway Program Capacity Building
Funding for this round of awards will support programs that collaborate to leverage scarce resources and span literacy skill development, art therapy, and organizational capacity-building to achieve more significant impact. The CARE Fund, which was established in the immediate aftermath of 2017 Hurricanes Irma and Maria, supports strategic, high-impact investments in the Virgin Islands for disaster recovery and community resilience. Now a permanent Fund of the Foundation's, in this cycle of grantmaking, the CARE Fund prioritized 1) Stabilizing nonprofits serving vulnerable populations through the Open-Door Funding; and 2) Providing direct support to frontline NPOs to build or expand programming.
Building Capacity to Activate Data at the Policy Level
St. Croix Foundation for Community Development holds distinction as the USVI's Territorial Grantee for KIDS COUNT - Annie E. Casey Foundation's national initiative designed to collect and act on critical data about child wellbeing at the federal, state, and local levels. The Foundation has been hard at work accomplishing both tasks - collecting quantitative and qualitative data from our public agencies and nonprofit organizations while also developing opportunities to activate the data by publishing an annual Data Book and activities focused on local and territorial advocacy and engagement.
During our interviews with nonprofit organizations in the Consortium, one theme emerged as a common thread- providing opportunities for members to build greater capacity for impact around children and families. Toward that end, the Foundation held a series of skill-building sessions that focused on powerful tools and critical skills to help us move the data that we collect from simply being informational to becoming a call for action and a mandate for change.
In December 2021, we were pleased to partner with FrameWorks Institute, an internationally renowned organization that has been helping nonprofits to communicate more effectively for over 22 years, to offer a two-day capacity-building workshop. FrameWorks' unique approach has helped partners worldwide have different conversations – moving away from the stories that hold us all back and toward stories that start conversations and mobilize community. The two-part experience gave participants ready-to-use framing tools and strategies for their next proposal, conversation, presentation, or publication to tell a more holistic and compelling story about the communities they serve.
The Foundation looks forward to continuing to identify synergies such as these between the programs that we fund and operate. The 2021 KIDS COUNT USVI Data Book can be accessed here: https://www.flipsnack.com/5A76ADFF8D6/2021-kids-count-usvi-data-book-h5sdl0fcjl/full-view.html.
The Foundation and the Environmental Sector Awarded Two Year 200K EPA Environmental Justice Collaborative Problem Solving Grant
The Environmental Sector of the Nonprofit Consortium has been busy at work! In addition to being the recipients of a three-year grant from the HIVE Fund in the third quarter of 2021, the Foundation was notified in December 2021 that the Environmental Sector and the Foundation, in partnership with the University of the Virgin Islands, were named one of 34 recipients in the US Environmental Protection Agency's Environmental Justice Collaborative Problem Solving (EJCPS) Grant Cycle for 2021. The incredibly competitive grant is funded through the American Rescue Plan aimed at providing support to projects that address health outcome disparities from pollution and the COVID–19 pandemic and that identify and address disproportionate environmental or public health harms and risks in minority populations or low-income populations through activities authorized by section 103(b) of the Clean Air Act (42 U.S.C. 7403(b)) and section 1442(c)(3) of the Safe Drinking Water Act (42 U.S.C. 300j–1(c)).
The Foundation and the Environmental Sector, in partnership with UVI, will utilize the funding to develop a community driven program that will provide our residents with data and information on health and environmental risks and risk mitigation best practices through engaging senior high school and college students as lead investigators and analysts to monitor air quality. Project activities include establishing an Air Quality-Asthma monitoring system; developing an air monitoring program that produces data that is scientifically valid and useful to the community; and establishing a Community Steering Committee of local advocates and concerned residents.
Expected outcomes of this project are the development of new air quality ordinances and policies enacted by local government; a decrease in the number of asthma-related hospital visits among community residents; and an increase in community dialogue about environmental impacts and public health. Direct beneficiaries of this project are predominantly low-income/high-density neighborhoods of primarily brown and black persons who have historically been adversely impacted by the industrial operations adjoining their neighborhoods. Partners will coordinate project activities, provide technical assistance, and lead the air-monitoring education and training program.
Connecting data with nonprofits who are on the ground, working with and for community members directly affected by environmental hazards, is also connected to one of the overarching goals of the Foundation's KIDS COUNT Initiative: activating the data! We are so incredibly excited for this work to begin later this year.
Thank you, GlobalGiving!
As we think about the future ahead, we look forward to witnessing the evolution of the Consortium as a new model for communities whose needs require a strong civic sector, one that truly represents and is rooted in the voice of its people. It was our family at GlobalGiving who first saw that the value of cross-sector collaboration lies in a Community's ability to leverage relationships for sustainable systems change. As always, St. Croix Foundation remains unwavering in our commitment to holding equity and access to resources and opportunities as central virtues in our philanthropic approach. We couldn't have done it without you, and we look forward to the next chapter!