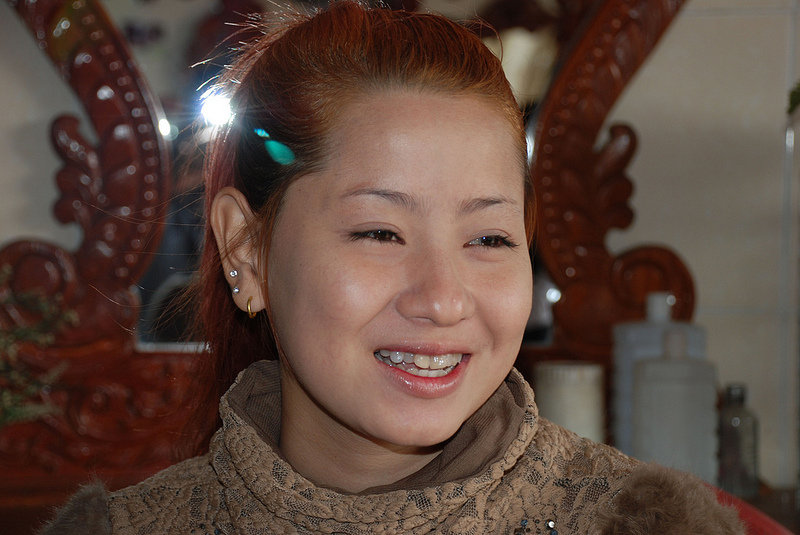 Born just five years after the fall of the Khmer Rouge, 29 year-old Channa was part of an entire generation of children that grew up under an education system in crisis. The Khmer Rouge regime (1975-1979) completely decimated the educated class; 90% of Cambodia's teachers were systematically murdered and the public school system was disbanded entirely. In the wake of genocide, social upheaval, and political chaos, Cambodia's school system had to be rebuilt from scratch.
Despite this, Channa was one of the fortunate ones who managed to attend school through 6th grade in her home province of Kandal. In her early twenties, Channa's fortune turned and she was widowed with an infant son. With a child and three younger siblings to support, she migrated to Phnom Penh in search of work in the capital's many garment factories.
Though Channa was able to earn $100 a month in a garment factory, it required extensive hours and still wasn't enough to support five people. Soon, Channa and her younger sister followed the path of many other uneducated and desperate women in Cambodia; they turned to the red light districts.
Channa was given a second chance at continuing her education in 2012, when she was identified by our Non-Formal Education (NFE) and Life Skills program as a prospective student. Channa excelled in her course, and maintained an attendance rate of 80% the entire year. Because of this, she was selected among approximately 100 other NFE students to participate in a new cosmetology apprenticeship program introduced last year.
The program trainer, Vida, describes the structure of the apprenticeship: "It will usually take around a year to finish the program, but there is no time limit. Training can continue until skills are sufficiently developed, so the trainees can work around their schedules. There is also an employment guarantee to work in my salon after finishing the course, either on salary or a salary/commission basis."
Channa is excited and optimistic about the future. "I plan to continue working here once I finish the course until I earn enough to go back to my village and set up my own shop," she shares. "After finishing I will be earning $150 per month plus what I can earn from outside work."
Twenty year-old Chenda likewise didn't get very far in school. She dropped out in the 5th grade to migrate to Phnom Penh for karaoke bar work. A struggling but motivated single parent, Chenda was selected for both her vulnerability and demonstrated commitment to starting a cosmetology business.
"I can't tell you how happy I am to have been selected," she tells us. "I really didn't think a girl like me with a 5th grade education would have a chance to escape the lifestyle and work I was doing."
Chenda's mother lives with her in a tiny 5x4 meter rented room with paper-thin walls, one of many rented out by karaoke workers in that building. We visited her in 2010 and even then her tiny room was crowded with hairdressing equipment hanging on every wall, sure signs she was eager to establish an income that would free her from karaoke work.
Chenda enthusiastically shared her roadmap for the future: "I plan to stay and work in the salon for a year after the course and learn wedding makeup and hair which is very lucrative and in high demand. I'm also dying to learn haircutting. I can't wait to start it!"
Given their drive and aptitude, we have every reason to believe that Channa and Chenda will be successful in their future endeavors.
We are always so stunned to see the extent to which an investment of just $270 can turn the world of one woman – and her family – around completely. The goal of the Non-Formal Education program is not only to empower members of the "lost generation" in Cambodia who missed out public schooling, but break the cycle of destitution for their children and all future generations as well.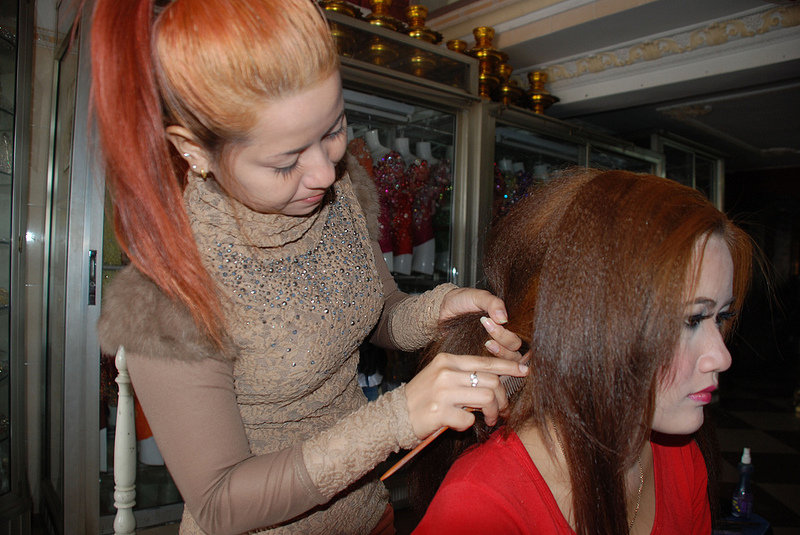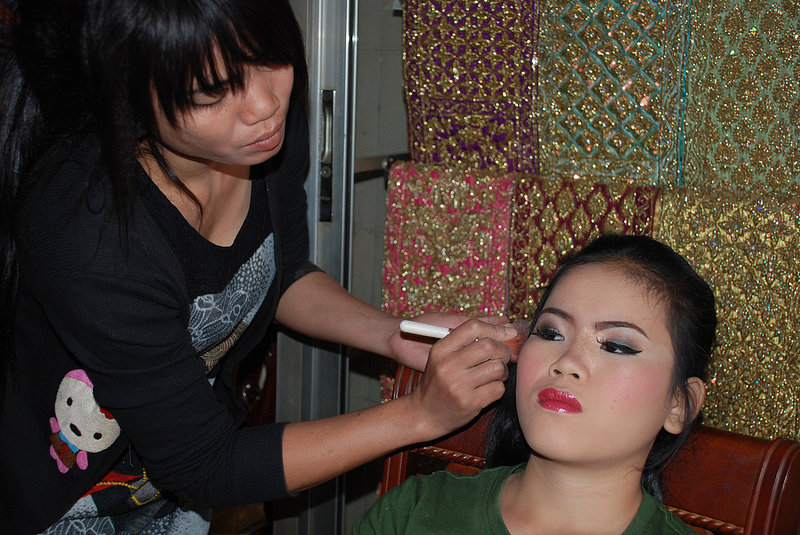 Links: