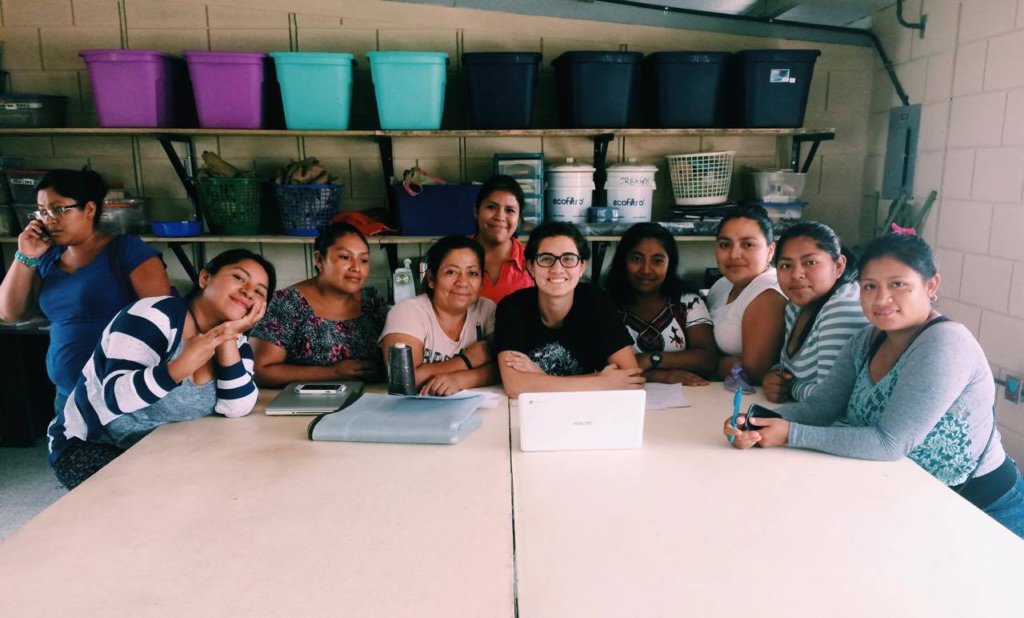 "Sindy, we want to congratulate you. You have been chosen to be part of the Creamos Sewing Program." After years of working in the dump, Sindy decided that she wanted to make a change. For seven years, she spent 10-hour days working long hours under the blazing sun. Last year, she lost her cousin through a landslide in the dump and she relives that trauma everyday she goes to work. Sindy knew that she was not spending enough time with her two daughters, and lived in constant fear of the dangers that working in the Guatemala City Dump presented on a daily basis. After weeks of vetting, Sindy was one of the ten women chosen to spearhead Creamos' new sewing initiative. Sindy will finally have an opportunity to earn a safe and sustainable form of income outside of the dump.
On the night of March 26th, the Creamos staff was swarmed with phone calls from concerned community members as they watched our sewing workshop burn down. The next morning, staff, affiliates and other volunteers worked together to salvage whatever we could of the remains. Unfortunately, we had lost most of our industrial machines, fabrics, and essential materials that sustained our sewing initiative.
We were devastated by the loss, however, the encouraging words and action from our Creamos supporters ensured us that with their generous response, we would be able to rebuild our sewing initiative and continue to support the women of Creamos. We are tremendously grateful that Global Giving provided us with a reliable and accessible platform, which enabled us to raise our goal of $7,000 in a week to restore our sewing initiative.
Since our campaign, we have wasted no time and met our ambitious goal to launch our program by June 1st –less than two months after the end of our campaign. We have hired a new sewing teacher who has her degree in apparel design and production and currently runs production for four fashion brands. She is the owner of a local Guatemalan fashion company, Casa Flor. Not only do they have their own line, but in addition, have established clients in the United States. The ultimate goal is that the Creamos' sewing company will be not only Casa Flor's main producer, but fulfill orders on both a national and international scale.
In honor of our new beginnings, we changed protocols to require stricter procedures and demand a high level of accountability for our participants. In order to participate in the Creamos' sewing company, women were required to fill out an application and then interview with the Creamos administration. We received over twenty applicants from which we chose ten women that we felt would be the highly dedicated to this project while also exhibiting leadership qualities.
On May 30th, our ten women began their six-week intensive training program in our new sewing workshop. The women are planning to go straight into production after the training is over. Our hope is that these women will be the driving force to grow and expand the program creating further economic opportunities for approximately 30 women by next year. In addition, these ten women will be required to participate in our financial literacy program and have access to our weekly educational groups, therapeutic services and mindfulness and movement activities.
Like Sindy, all ten participants have a unique story and dream of how our sewing initiative will impact their lives. We are eager to see not only the growth of our sewing program, but how each woman reach the potential we know they have.