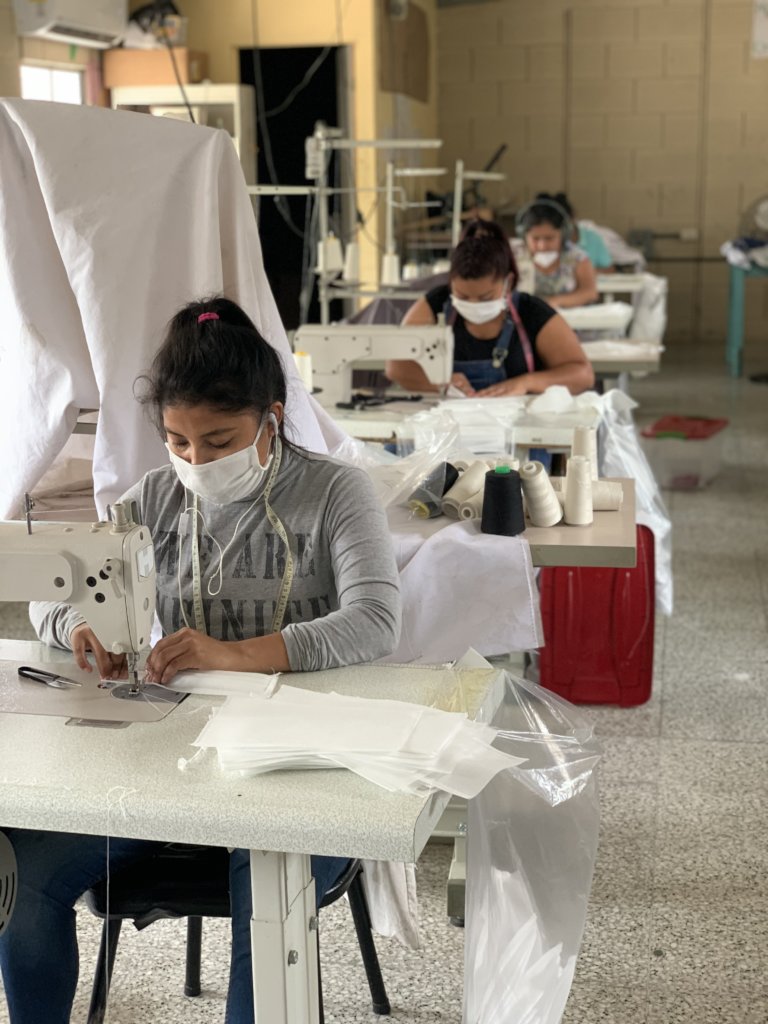 Unpredictable times call for creative solutions, and our Sewing Team has risen to the challenge. Last week, they returned to their workshop (under strict distancing protocols) to begin producing masks, which are being dispersed to their friends, family, and neighbors living in the settlements surrounding the garbage dump. Using their skills to create something useful for their community - something that could even save lives - has renewed their sense of purpose. Social distancing is a privilege that many communities around the world, including ours, cannot afford. But by producing these masks, our Sewing Team is doing what they can to decrease risk and make sure one of our country's most vulnerable populations isn't forgotten.
Like many across the globe, our community here in the Guatemala City garbage dump continues to confront major economic obstacles brought on by the virus. Food and water shortages persist, while stay-at-home orders require our participants to spend more time than usual in their often overcrowded homes. And it shows no sense of slowing down, with recent estimates indicating the country won't reach its peak caseload until early June.
We're deeply grateful for the ongoing support of our network of Creamos donors, which has allowed us to provide emergency food assistance to our Creamos participants and their families on a biweekly basis since this crisis began. To date, we've hosted 3 food disbursement events during which we've provided all 205 of our families with food vouchers to a local supermarket. These gatherings have the dual value of both allowing us to provide vital relief for our families, and to bring our community together, safely, during such a tumultuous time. Capitalizing on the chance to have all of our participants in one place, these gatherings have doubled as an opportunity to check in with our participants, disseminate vital community updates, and discuss contingency plans for the coming weeks and months.
While much remains uncertain, one constant is the unwavering dedication of Creamos' network of supporters. Thank you to all who have sent us donations and well wishes during these difficult times. We could not accomplish any of this without you.
From all of us in the Creamos family, we're thinking of you, wishing you and your families well, and looking forward to continuing our work together.
Links: