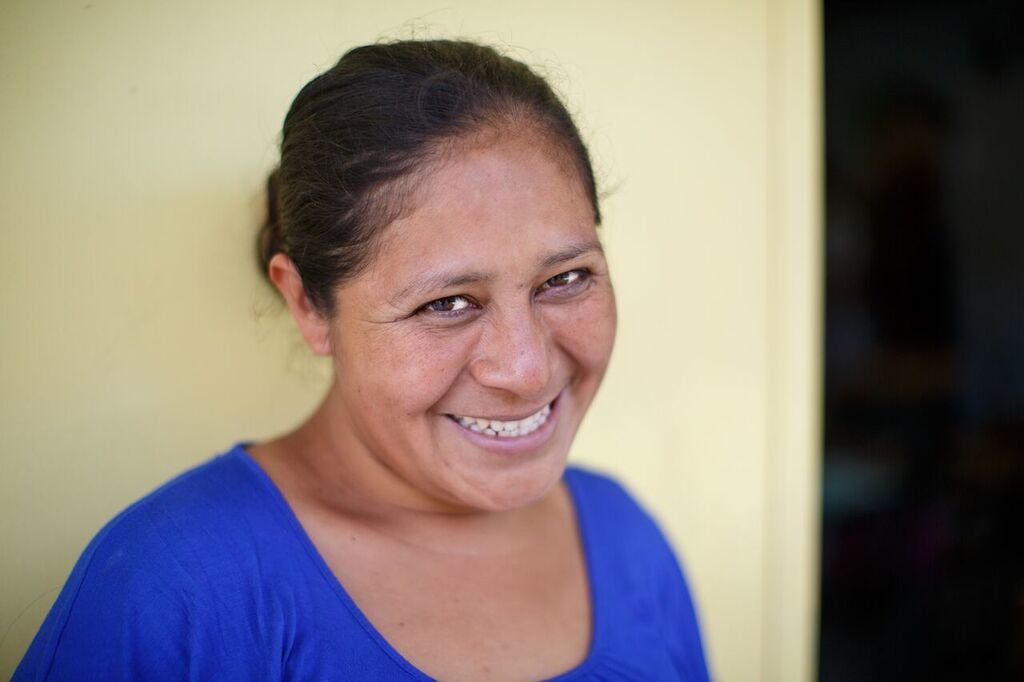 In 2011, there was a woman who consistently occupied the back, right corner of the adult literacy classroom. She had a demure personality, and would rarely make eye contact when spoken too. Although timid, there was always a strong determination demonstrated by her diligence in completing schoolwork and her timeliness when handing in assignments. The woman's name was Ana Rebecca.
Ana was one of 16 children. By the time she was 8, she was going to the Guatemala City Garbage Dump with her mother, scavenging for items to sell, to support her family. When Ana finally had a family of her own, she continued to go to the dump, as she knew this was the most secure income available to her. Ana states that from the moment she knew she was going to be a mom, she was determined to provide a different life for her children. She enrolled all of her four girls in school as soon as she could, and decided she was going to do whatever it took to ensure her children did not have to ever work in the dump.
Ana was 27 when she decided to go back to school. Her main motive was her desire to help her daughters complete their homework. She entered the Safe Passage's Adult Literacy Program as a first grader. After a year of studying, she made the bold decision to enter Creamos as a jewelry maker. With assiduous attention to detail in her work, her skills became more refined and we were beginning to witness a transformation in Ana. When we spoke with her, her eye contact was improving and her answers were becoming more expansive. Ana swiftly graduated from the training program and was soon earning a livable wage. For the first time since she was 8, Ana was no longer working in the garbage dump.
Just three years after beginning her studies, she was preparing to walk across the stage for her 6th grade graduation, and two years later she graduated from middle school. As her educational journey progressed, Ana's persona and self-esteem blossomed. This was manifested in her innovative jewelry designs and her proud smile when she handed in her work. In addition, we saw her growth demonstrated in her participation in Creamos' extracurricular activities and her new friends and colleagues in whom she confided. Ana was no longer the quiet woman in the corner. She was a leader within the organization.
Today, Ana has earned her position as Creamos' Product Instructor and receives a regular monthly stipend for her work. Her teaching style is nurturing yet she believes in holding her students accountable. In her trainings, she creates a supportive environment and fosters trust with other women. We wholeheartedly believe that much of Creamos' growth is due to Ana's welcoming nature with new women in the program. We have watched so many new artisans show off their new skills and make the similar changes Ana made. These women have never failed to credit "my teacher Ana".