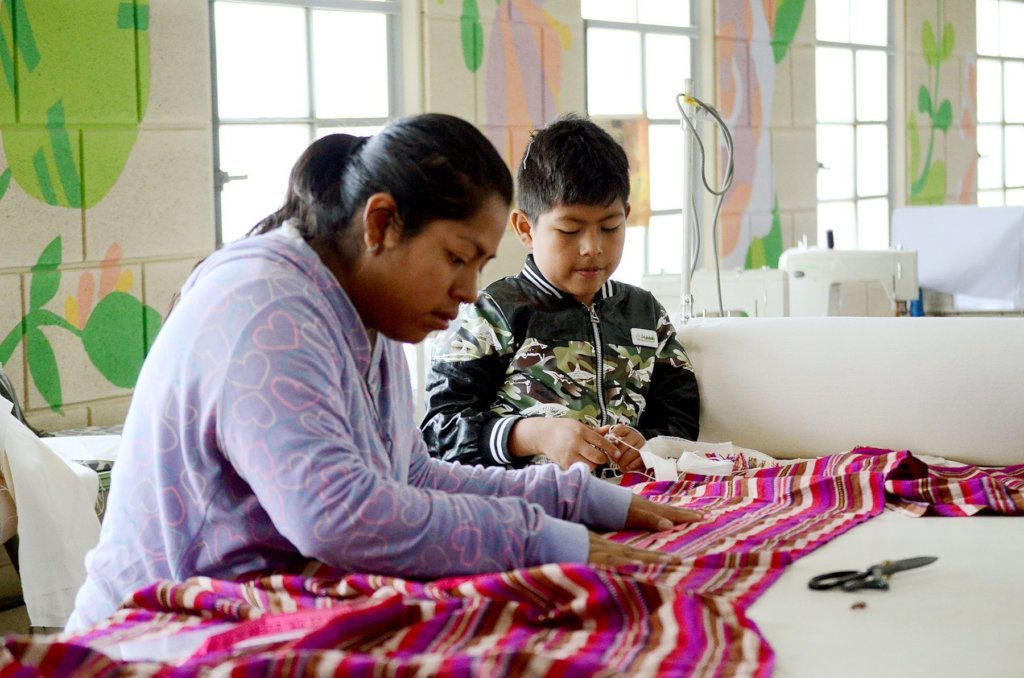 In this past month, our organization passed the one-year anniversary of the devastating fire that burned down our sewing workshop. Despite all of the machinery and material we lost, the Creamos team has worked tirelessly to rebuild the program with a stronger and more sustainable foundation.
Not even a week after our fire, we called upon Creamos' support system through GlobalGiving to help us through the rebuilding process. We were overwhelmed with generosity, and we knew it was time to get back to work.
We began this process by analyzing the most rudimentary aspects of our business model. On the ground level, we addressed previous spacing issues in order to make the production process more efficient. We were able to replace most of our industrial machines and rebuild our Sewing Lab in a brand-new space. This allowed our sewing workshop to be closer to Creamos' offices, and enabled staff to be more involved in the daily activities of the program. Creamos hired a new sewing teacher, who is the co-founder of a local fashion company, Casa Flor. Since her first day, her goal has been for Creamos to be the main producers for her brand.
We then selected ten women we felt could adequately sustain the program in the short term, and eventually, take over as leaders in the long term. In the beginning, we only accepted small sewing orders. As their sewing skills developed, we confidently took on more production and larger orders.
In the first three months, our program completed five orders of complex accessories, which included: tote bags, pillowcases, folders and shoe bags. The speed in which the women were able to master their craft has lent itself to dramatic increases in their personal income.
Since the beginning of fiscal year 2018, our program has continued to make the necessary improvements that will help us reach our long-term goals. Our participants have fully acquired the skills to independently create prototypes for companies based in Guatemala. Due to these women's relentless work ethic, some of them have been able to rely entirely on the sewing program for their main source of income.
After the destruction left by the fire on March 26, 2017, we were forced to think prudently about the future of our sewing program. We are proud to say today that we have watched 12 women fight through the frustrations of learning and "starting over" and provided themselves with a greater sense of financial independence and freedom.